The critically acclaimed The Whispered World has had a new Special Edition update bringing the brilliant point and click adventure to new eyes.
Don't worry, those who already own the game will receive a automatic update for free from their respective download portals, the Special Edition updates the game to the current version of the Visionaire engine with exclusive contents such as audio comments from the games' authors Jan 'Poki' Mueller-Michaelis and Marco Huellen, an overhauled tutorial and new achievements.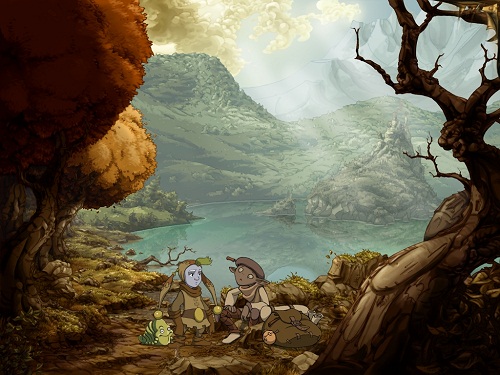 The Whispered World follows the going clown Sadwick who is not your usual clown, in fact the poor chap is plagued by nightmares in which his home world fall apart, little by little he learns that the nightmares are visions of a prophecy that blames himself for the destruction of his world.
For those hoping for translations, the game includes English, German and Russian voice overs and subs in Italian, Spanish and Polish. Although unfortunately, for hose with saves halfway through the original version of the game, you'll have to start from fresh, those saves aren't compatible in the new engine.
The Whispered World - Special Edition is available now for PC and Mac, be sure to snap it up now for £16.99 so that you're ready for the release of Silence - The Whispered World II when it is released in 2015.