Artdink's inventive and refreshing take on the city building simulator is back in A-Train 9, otherwise known as Train Giant in Europe, and for those unsure if they should venture into the new, mostly uncharted territory that is most definitely not Sim City might be interested in downloading the demo available now!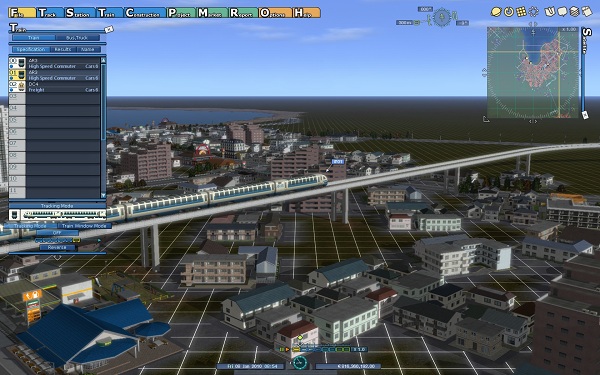 In The Train Giant players must take on the complex role of the CEO of a Train Company tasked with building and maintaining all of the elements that surround urban transportation; from ensuring that your trains amply supply the transportation needs of your people, to investing in the stock market to better your profits.
Players will need to make decisions to attract businesses, grasp a constant flow of people through their city, and manufacture as many materials as possible to aid the construction of their metropolis.
The Train Giant is available now for PC from all good retailers and online distribution channels for the RRP of £19.99, why not download the demo now.