Because you haven't bought it yet, Paradox Interactive and Arrowhead Game Studios have released a demo for their recently released action-movie-multiplayer-festival-of-mayhem The Showdown Effect!
That's right, this demo is aimed at you, and throws unsuspecting players into a no-holds-barred brawl for survival against all the 1980s action hero archetypes to get you ready for the full game! Included in the demo is access to the game's training stage to get used to the quick pace of the games' action.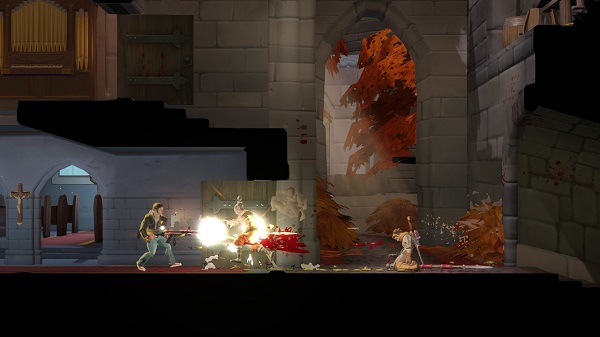 If you're a little scared of trying to survive in one of the many arenas of The Showdown Effect, why not watch others through TwitchTV? Or ask the guys that made it for some tips? They're running an IAMA event on Reddit scheduled to begin at 9pm tonight!
The Showdown Effect is available now for Windows PC and Mac for a mere £7.99, if you like your multiplayer on the edge of your seat, filled to the brim with fast paced action and guns-aplenty, give the demo a try!