So day four has dawned upon us, and I imagine it is the penultimate day of deals as the sale is lasting for tomorrow as well. I can never remember how Steam does its deals and if new ones will go up tomorrow or not. I hope they do though!
Kane & Lynch 2, although quite crude at times is an enjoyable experience, which for £2.99 is a great deal. Or if you love a game that you can waste away hundreds of hours within you could pick up Civilization V for £6.79.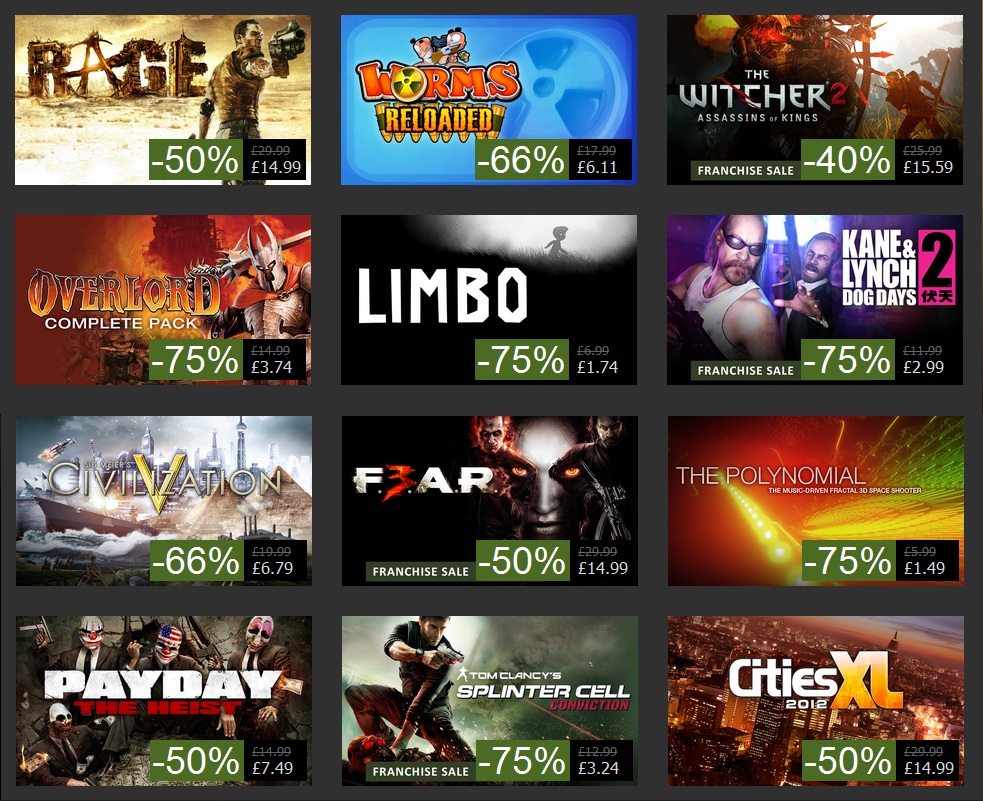 Indie wise if you haven't played Limbo yet, be in on XBLA, PSN or Steam, you've got no excuse not to play it now for a tiny £1.74, it's a great and slightly hard little platformer that will charm your pants off.