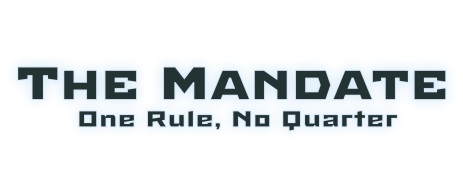 Perihelion Interactive have unveiled a new video demonstrating The Mandate's Battle Orchestrator Mode, this holographic simulator can be paused and returned to at any time, allowing captains to plan out space skirmishes at any moment, and show advantages such as asteroid cover. The footage is a bit work in progress, so don't get up in arms about the way the ships are reacting, but be sure to check it out!
Alongside the video, Perihelion Interactive have also launched their new community site which is where they will conduct the backer design and review process for those that have pledged their support in the games design tiers whilst it was on Kickstarter.
The Mandate is a six-player, co-operative, sandbox sci-fi RPG set in a dystopian future controlled by a Russian Empire, you will take on the role of a captain at the helm of a ship that will contain hundreds of crew officers that will be selected and honed by you. That's not where the epic scale of the game ends, because you'll be taking your crew into space battles, boarding operations and best of all; galaxy exploration.
But there's drama too, because the idea of the game is to invest in the relationships between yourself and your crew which will adapt and react to the strategic choices you make. If you're about as excited as I am at the prospect, you're not the only one, The Mandate was in the top three games on Steam Greenlight before it was lit on October 29th 2013, and it raised over $700,000 in a Kickstarter campaign that ended December 2013.
The Mandate is scheduled for a release during Q1 2015 on Windows PC, Mac and Linux, don't worry if you didn't like the idea of six-player, the game can either be played solo or with five other friends, and players should not notice a difference in enjoyment or depth when playing either way!