Iceberg Interactive have announced a new publishing deal that will bring one very interesting tropical paradise simulator aptly named The Good Life to PCs that combines ship simulation, time management and tycoon elements on a fictitious tropical island full of luxurious hotels, villas, bars and tourist attractions where life is good.
Iceberg Interactive have published many a simulator in their time and The Good Life places gaming elements into a basic simulator to make it more attractive to all types of gamers;
"In immersionFX we found an ambitious developer who had the engine for a nautical simulation game, who shared that view and who were willing and able to introduce a lot of elements borrowed from other genres. We ended up creating a very interesting mix that I am sure will keep players busy for a long time. With its crisp graphics, life sim elements and sandbox design, you really feel you have started a second life, in this case: The Good Life."
Capturing the spirit of the laid-back lifestyle of a tropical island you'll need to travel around with an array of luxury vessels, whilst managing tourist campaigns and real estate businesses with a variety of missions on your way to becoming the top tycoon in the area.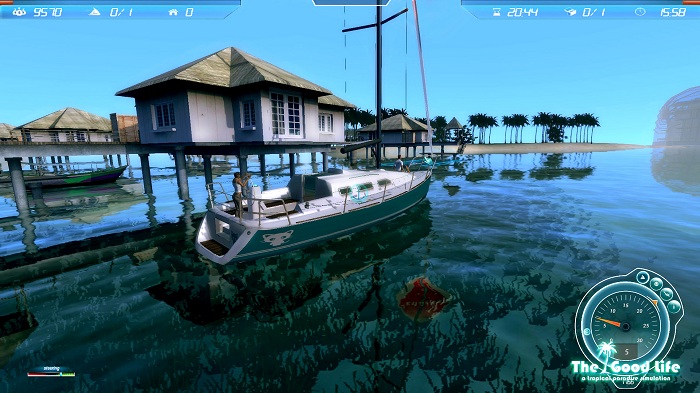 The Good Life is scheduled for a release during Q4 of 2012 for PC and Mac at retail stores across Europe and several territories outside of Europe as well as digital distribution worldwide.