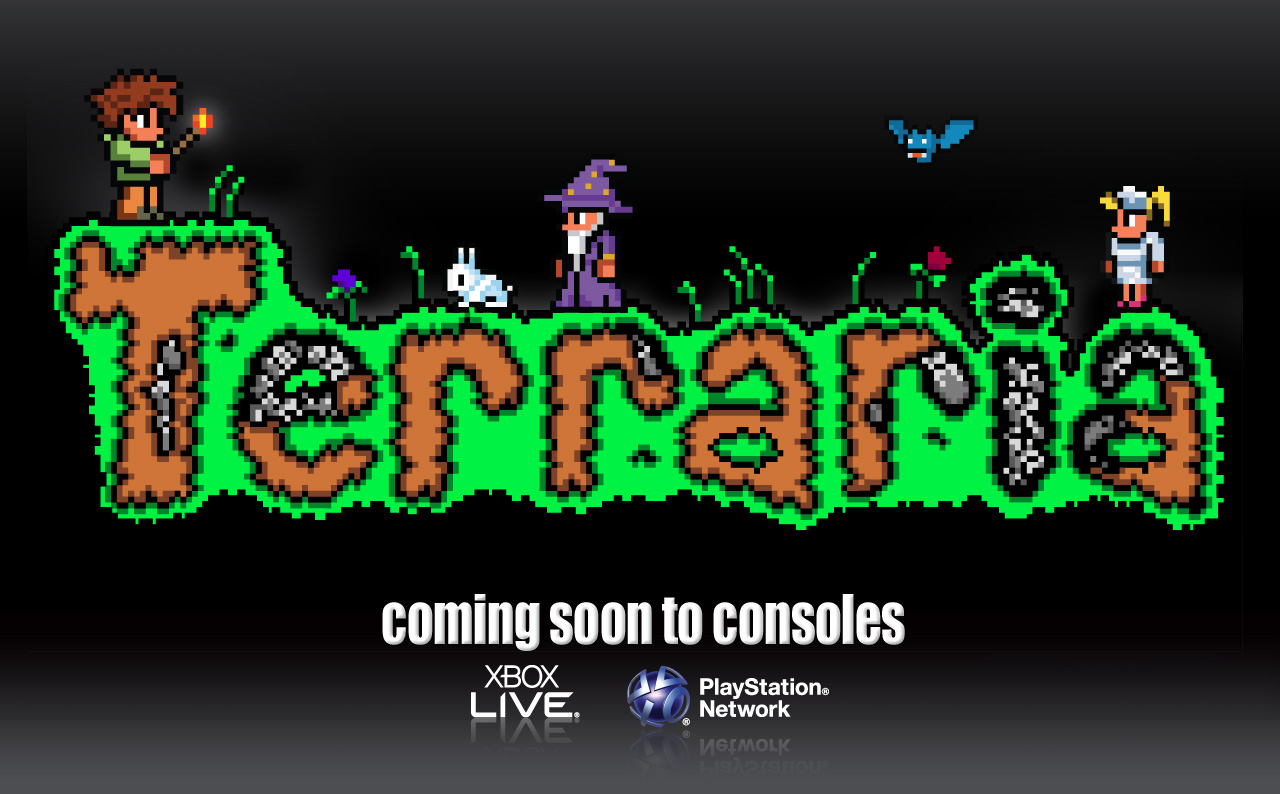 505 Games have announced that they will be bringing the addictive, and brilliant indie side scrolling block-building Terraria to the Xbox Live Arcade and Playstation Network finally taking the crafting game to consoles.
Originally released back in 2001 Terraria is a side scrolling, action-adventure sandbox game with a large emphasis on crafting and exploration, having reached universal acclaim from media and fans including the crew of Gamercast to the figure of 1.6 million Terrarians!
With mountains of materials and items to collect, Terraria is more than just a block building game, and is only limited by your imagination, and we're super excited about the possibility of it arriving on the Xbox Live Arcade.
"I can't say how excited I am to finally have Terraria come to Xbox 360 and PlayStation 3! To see it come so far is a complete shock, especially after such humble beginnings. It's always been my dream to have as many people as possible know and enjoy Terraria as much as I have, and this is another big step in that direction! It's been awesome working with 505 Games, and I can't wait for everyone to see the additional features that they've been able to bring to this new edition of the game."
Terraria will be heading to the Xbox Live Arcade and Playstation Network early next year during 2013, be sure to keep an eye on their progress on their Facebook page.