After Team17's first 3rd Party publishing deal with Just A Pixel's Light, the renowned studio have announced the second title they're taking under their publishing banner; indie prison breaker The Escapists by Mouldy Toof Studios.
Surprisingly enough prison breaks don't feature on nearly enough games, which is the gap in the market that Mouldy Toof Studios aims to fill, and 851 backers agreed, as do Team17 who hope to bring the game to a wider audience.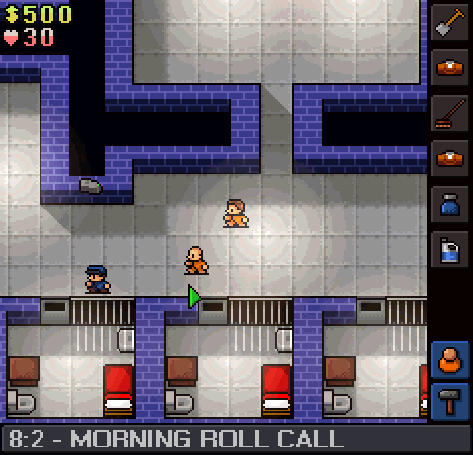 In order to escape you'll need to learn the strict prison schedule and avoid unwanted attention from the guards. You'll be able to craft weapons and tools from everyday objects that you find or steal around the prison, but you'll need to beware unexpected cell shakedowns, so anything could turn your perfectly executed escape plan into a disaster.

The Escapists is a time management based prison-escape simulator if you will, and gives you the upmost freedom to do as you wish, living the life of a prison inmate ultimately plotting and pulling off a daring escape... I only hope its possible to play out your term and escape the proper way; through the front door!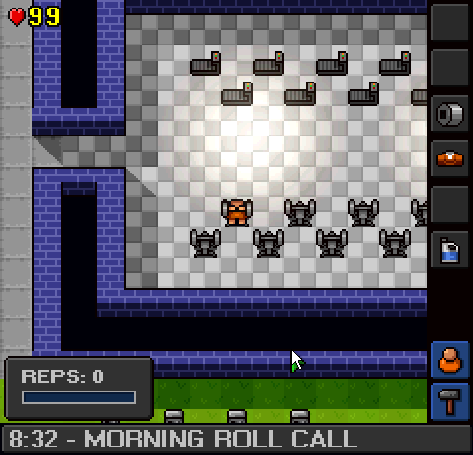 Besides the successful Kickstarter, The Escapists is already greenlit by Steam within just 96 hours of its application, it just goes to show that such an underused concept for a game is not lost on gamers.
The Escapists is scheduled for a release later this year.
If you're planning on visiting EGX Rezzed, The Escapists and Light by Just A Pixel will both be playable as well as a third unannounced Team17 title! We're headed to EGX Rezzed this year, so you should too! It's taking place at the NEC Birmingham from March 28th-30th, and you can get your hands on Alien: Isolation!