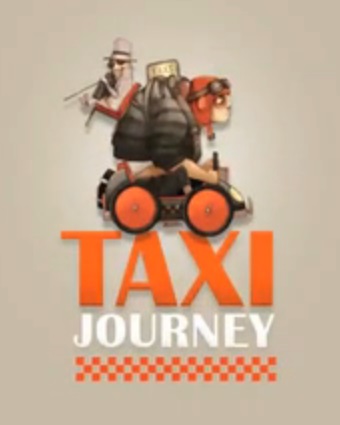 I know, I know, all we write about these days is Kickstarter campaign's, the problem is, so many brilliant game concepts are cropping up on there, and when they're from established developers it's usually a safer investment for your next game, this time its the turn of Lexis Numérique, an independent game studio that specialises in adventure games, yep, we knew we'd get your interest there.
The developers are proposing a new game; Taxi Journey that takes all of the charm of Miyazaki, and combines it with the vacant, somewhat tortured character design of Tim Burton's Oyster Boy series, all in a fully hand drawn world.
The game itself is a mix of adventure and puzzle gameplay as you guide taxi driver Gino and his passenger Zoe to strange faraway lands where they will meet unique and interesting characters, and those that wish to stop the pair from reaching their goal.
The Kickstarter campaign will be running for another 30 days ending on the 27th July, and the studio aim to raise £150k to bring the whimsical story of Gino and Zoe to life, and keep their integrity as an independent studio.
From the concepts in the video, Taxi Journey looks like a beautifully charming adventure, if you wish to see it to fruition, be sure to donate to their campaign, where $20 secures you a copy of the game when it is released.