A little announcement has arrived regarding Tactics Ogre: Let Us Cling Together; the PSP re-invention of the classic strategy RPG that first appeared on the Super Famicom in 1995.
The original Tactics Ogre development team reformed to deliver the best version of the definitive RPG experience that players in the UK have only been able to try out on the Game Boy Advance. Hiroshi Minagawa (Director), Yasumi Matsuno (Game Design & Scenario), Akihiko Yoshida (Character Design), and Hitoshi Sakimoto and Masaharu Iwata (Composers) return to revitalise their masterpiece for a new format. In addition, renowned illustrator, Tsubasa Masao joins the character design team.
The team have worked from the ground up to rework the visuals and effects, with a re-arranged soundtrack by the original composers'. Die-hard fans of the series will be ecstatic to find out that not only is it seeing release February 25th, but there will be a special Premium Edition of the game.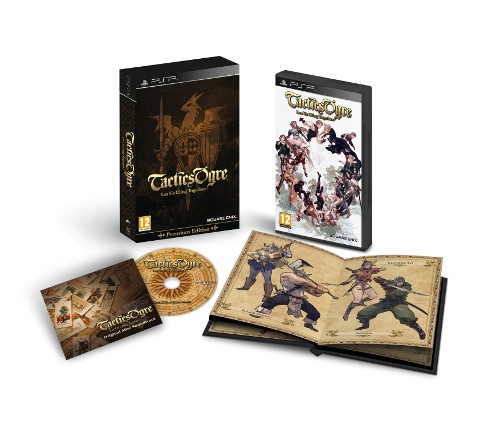 Tactics Ogre: Let Us Cling Together: Premium Edition is comprised of a copy of the game, a 44-page hardback artbook, and an exclusive mini soundtrack CD. Fans of Square Enix's back-catalogue will also be pleased to know that they will also be given a bonus voucher to claim 50% off of Vagrant Story from the PSN.
Tactics Ogre: Let Us Cling Together will be available February 25th exclusively for Playstation Portable.