Well it doesn't happen every day, but a new Full Motion Video game has just hit the internet for a generation of gamers to experience. Survival 2: Get Lucky is the game, no it's not a sequel, but one very unique and humorous game from Gamecade Productions who see a future yet for FMV, and we say good on them!
In what is promised as the first instalment in a series of Full Motion Video games, Survival 2: Get Lucky is all about winning the girl. Using quick time events you'll need to have the right decisions quick after your date if you have any hope of getting to her apartment and ultimately her bedroom, if you aren't fast enough it'll be out on the streets for you! Don't worry though, this game is rated Teen for T, so there's no lewd scenes that your grandmother wouldn't want you seeing.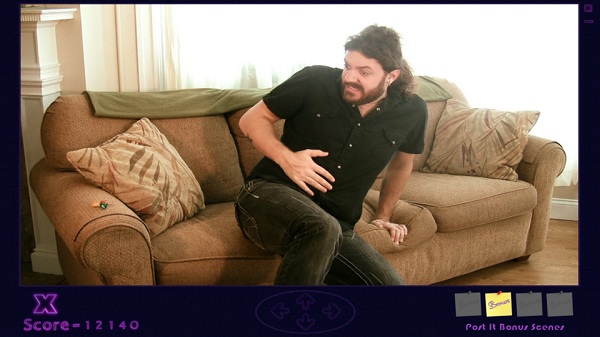 Featuring unlockable scenes, multiple difficulties and optimisation for widescreen, this is one unique game that you have to add to your PC collection, just for comedic value alone! Incidentally it also features music from the band 'RootBound'. Survival 2: Get Lucky is available now from their website for a downloadable copy at a mere $9.99. Whilst it's still available you can get 50% off with the coupon code 'lucky'.