It seems to be the rage these days to release extremely popular downloadable titles to the unfortunate souls that don't have access to the web; well Lace Mamba Global are keeping you poor schmoes up to date by releasing the Super Meat Boy Ultra Edition to unconnected gamers across Europe.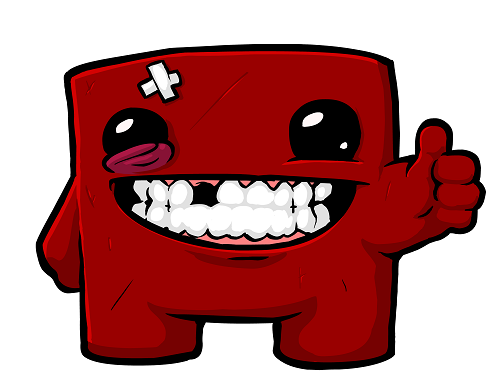 Super Meat Boy is the crazily addictive physics platformer that features the adorable boy without skin. Super Meat Boy first saw the light of day on Newgrounds, the starting place for the most brilliantly addictive platformers to date. On Newgrounds Super Meat Boy had over 8 million views to date, and the game has sold more than 400,000 copies online. The US already has a boxed retail edition so we're getting our copy finally, thanks to Lace Mamba Global.
Spanning over 300 fiendishly difficult levels, the best thing about Super Meat Boy is the convoluted story of Super Meat Boy's girlfriend (who is made of bandages) who is kidnapped by a foetus in a tuxedo with a top hat and monocle, you'll have to bounce your way through various traps and levels in order to rescue his love; with both critical acclaim and cult status, if you have yet to play Super Meat Boy; then you need to get the Ultra Edition.
Details concerning the contents of the Ultra Edition, and pricing will be announced soon, and Lace Mamba Global plan for a release in the 3rd Quarter of 2011, so keep your eyes open.