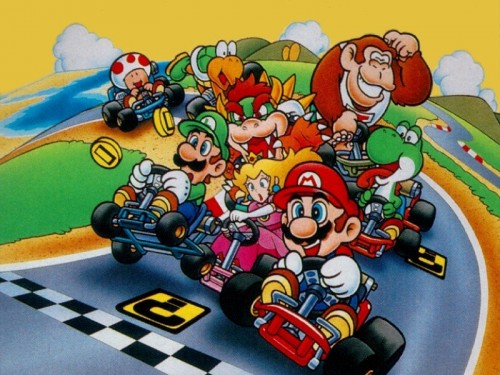 Out this week get your engines at the ready for Super Mario Kart, relive the classic SNES racing game in the best iteration that the series has ever had, and consistently ranked as one of the best games ever made.
Choose from eight of your favourite characters, and play the original tracks that still feature in the Mario Kart games today, like the infamous Rainbow Road.
Race against the CPU, or go head-to-head in split-screen mode, and experience the original Battle Mode.
Super Mario Kart is available now on the Wii Virtual Console for 800 points.