Fans that are eagerly awaiting the release of Super Mario Galaxy 2 this Friday (11th June) will have the opportunity to pick it up when the clock strikes midnight. Similar to the Super Mario Galaxy launch, the GAME store on Oxford Street is once again doing a midnight launch for the moustachioed chap's latest adventure.
So to celebrate the release, as well as being able to get your hands on the game before your friends might, GAME are also having the man behind Mario's voice Mr Charles Martinet attending the midnight launch, willing and ready to sign people's copies, as well as posing for photos.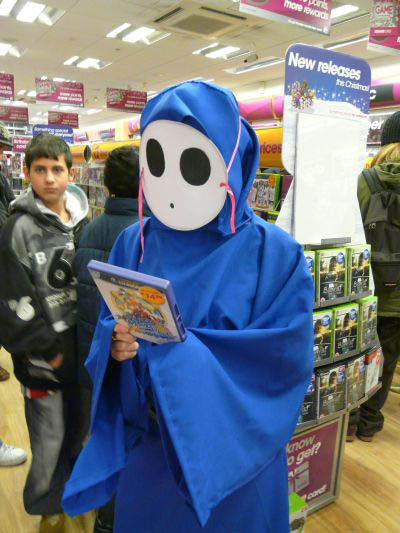 If you also happen to be a super-fan if you cosplay (dress up) as Mario for the evening, and if you are lucky enough to be one of the first 50 Mario's attending you will be given an exclusive Super Mario Galaxy 2 goody bag which will be full of special Mario merchandise.
We mainly recommend this launch for those lucky enough to live in London, as of course most train services finish around midnight, and if you want to get home and play your game and sadly live a few hours away, you'll have to be stuck in a hotel or walk home (which we don't recommend).
So if you're ready to brace the cold to get your copy of the game early and some sort of Mario related item signed by Mr Martinet the event officially starts at 11pm and finishes around 1am, however you can of course leave once you've gotten your game.
Gamercast popped down to the Super Mario Galaxy launch in Cardiff back in 2007 and had a great time, we hope anyone attending the launch on Thursday night have a memorable time also.