One of Capcom's most surprising announcements from this year's Tokyo Game Show has to be a new Steel Battalion title; Steel Battalion Heavy Armor. In development by From Software, a different developer than the previous title on the original Xbox, however From Software aren't new to the mech scene, having developed titles such as Chromehounds and the well known Armored Core series. The most surprising feature of this new Steel Battalion title isn't that it's featuring another large peripheral to play the game, this time it's a Kinect game, allowing you to control your mech with your body, taking full use of Kinect.
"The announcement of Steel Battalion Heavy Armor is further testament to Capcom's commitment to produce innovative titles that take advantage of the latest technology", commented Keiji Inafune. "With Kinect's ability to track your joints and movements and understand where the player is in 3D space and the development expertise of From Software in partnership with Capcom's own personnel, we are confident of delivering a truly immersive experience for Xbox 360 gamers."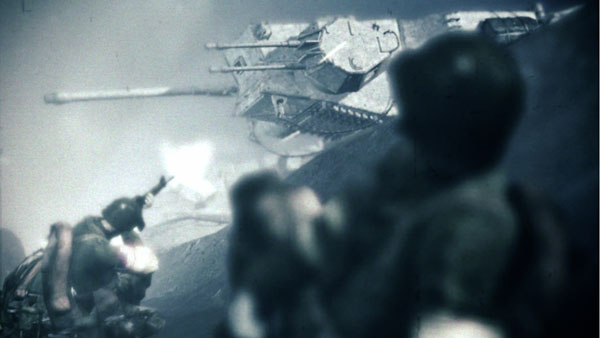 Set in the year 2082, in a world devoid of computers, in a war between new powers struggling for dominance, the US army has began major operations on what used to be America. Of course though in a war with basic weapons it's easy to tell who's going to come out on top. You control the VTs otherwise known as Vertical Tanks, instilling fear into all opposing forces, you man one of these VTs in the hope to bring your country to victory.
There has been no official confirmation on how the VTs will be controlled, be it an onscreen set of controls or physical movements, there will probably be a gameplay trailer to follow later in the year. No release date has currently been announced, however 2011/2012 is a fair assumption.