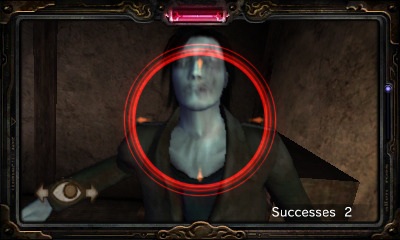 Some great news for horror fans out there, Nintendo and Tecmo Koei Games have gotten together to bring a release of Spirit Camera: The Cursed Memoir over to the UK and Europe.

Spirit Camera as you may presume makes good use of the 3DS's built in 3D camera as well as utilising the augmented reality features, something that not that many 3DS titles have used within the games.
In Spirit Camera you have to help free Maya from an evil curse, but while trying to do this it blends the lines between the world around you and inside the game like never before. As a new game to the Fatal Frame (Project Zero) series you will once again be using "Camera Obscura, the camera that features unique powers that help you discover the mystery behind a stage diary, as well as for fighting the spirits you'll come across in the game.
As you may have guessed from the use of augmented reality within the game, it comes bundled with a special AR book, called the Purple Diary. You use the pages of this diary to unlock hidden content and to explore the mysteries of the game and interact with spirits. Some spirits will appear within the book, whereas others could appear next to you in the real world, requiring you to make use of the camera and accelerometer to move around within the real world to check for any incoming foes.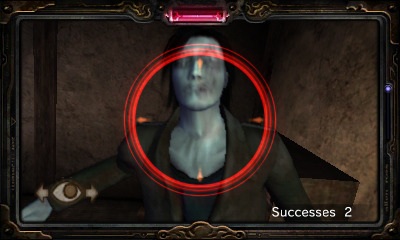 As well as an interesting story mode The Cursed Memoir also features some extra challenges and mini games to keep you entertained. The Spirit Check mode allows you to put your own face in the Purple Diary, by taking a picture it then becomes superimposed within the diary along with the other ghosts. Spirit Challenge allows you to take a picture of a face and assign attributes to it such as Attack Power, Speed and HP and then you can have a special battle with the person, be it your mum, brother or best friend.

You can also check out the slightly cheesy live action short film that was created for the release of Spirit Camera: The Cursed Memoir in America below.


Spirit Camera: The Cursed Memoir is set for release exclusively on Nintendo 3DS on the 29th of June. It's also going to be released alongside the re-release and remastered; Project Zero 2: Wii Edition on the same date.