One announcement that dropped off our radar last week was the amazing new Spider-man game, Spider-man: Edge of Time, developed once again by Beenox, we can only guess that Edge of Time will be just as fantastically fun as Spider-man: Shattered Dimensions was. In case you have not played Shattered Dimensions, I recommend that you do now, right now, because it is one of the best Spider-man games ever made.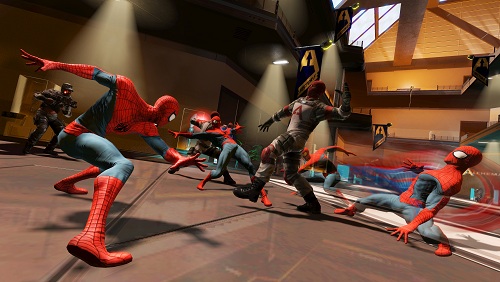 Dropping Ultimate Spider-man and Spider-man Noir, which is a shame, because everyone loves a bit of Batman; Edge of Time focuses on both the classic Amazing Spider-Man and Spider-man 2099 as they attempt to correct a time stream that has gone awry. With the use of both Spider-men you will need to prevent a catastrophic future brought on by the early and most untimely death of Peter Parker -he's Spider-man if you didn't know!
"At Beenox, we are constantly listening to the fans and looking for new and creative ways to innovate the gameplay experience for them," said Dee Brown, Studio Head, Beenox. "We want to create a totally distinct experience in Spider-Man: Edge of Time by working with Peter David on the story and creating this urgent, high-stakes experience where time is working against you and the fate of Spider-Man hangs in the balance."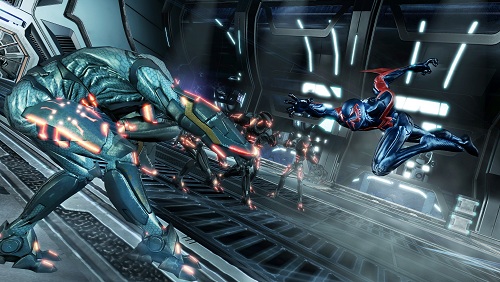 Set in the two connected worlds and evolving timelines the game features a new 'cause and effect' gameplay element where players will be able to see how the actions of one spider-man can effect the timeline of the other.
Slated for release this Fall 2011 we cannot wait for a new entry into the Spider-man video game universe, especially when Beenox are at the helm. Expect it being released on Xbox 360 and Playstation 3, and probably Nintendo Wii, who knows maybe Windows will be in luck with this latest Spidey outing.