Spare Parts a new EA Bright Light game that was announced earlier on in the summer has now had a special announcement out of the blue.
Spare Parts and Bright Light have procured Simon Pegg to provide the voice of the guide in the game known as Con-rad who is a supercomputer that guides the protagonists Mar-T and Chip through the game. Simon Pegg is of course well known for his roles in Spaced, Shaun of the Dead, Hot Fuzz and more recently Fable III and Burke and Hare which are both set to come out on the 29th of October.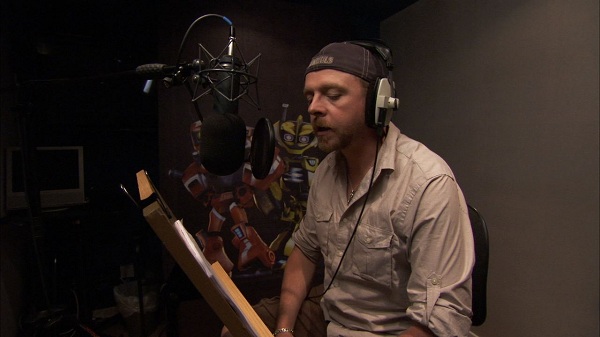 Spare parts tells the story of two robots Mar-T and Chip who find themselves stranded on a strange planet. While working together co-operatively (offline or online) these cute robots stumble across an abandoned space ship which needs a lot of repair. They must find a way to repair it so they can escape from the planet before the evil Lord Krung can destroy them all.
Spare Parts is exclusive to Xbox Live Arcade and the Playstation Network and will be coming out this winter, priced at 800 MS points or roughly £6.00 on the Playstation Network we can't wait to check out this great looking game.