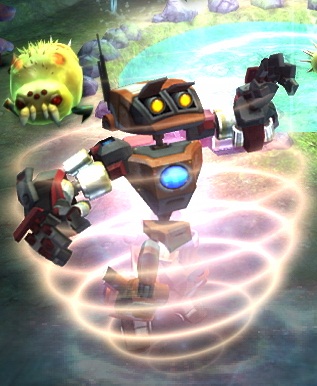 With E3 underway a large amount of games have been announced, as where better to show off your new game than the largest video games consumer show in the world. And Electronic Arts have done just that. Electronic Arts' studio Bright Light is showing off their brand new title Spare Parts to all those lucky enough to attend the show.
Spare parts tells the story of two robots Mar-T and Chip who find themselves stranded on a strange planet. While working together co-operatively (offline or online) these cute robots stumble across an abandoned space ship which needs a lot of repair. They must find a way to repair it so they can escape from the planet before the evil Lord Krung can destroy them all.
Similar to that of Pikmin, Starship Titanic and ToeJam and Earl these two buddies must search a variety of environments for ship parts. Along the way they can find upgradable action parts which work like instant augmentation, allowing abilities such as super strength and rocket boots. These abilities can then be used to find hidden areas, rescue stranded robots and taken on the merciless henchmen of Lord Krung.
We're happy to see a robot game hit consoles as there is a lack of of them as of recent, especially ones with Johnny-Five style eyes. Gamercast are eager to get their hands on this title and it joins our growing list of XBLA and PSN titles that we can't wait for.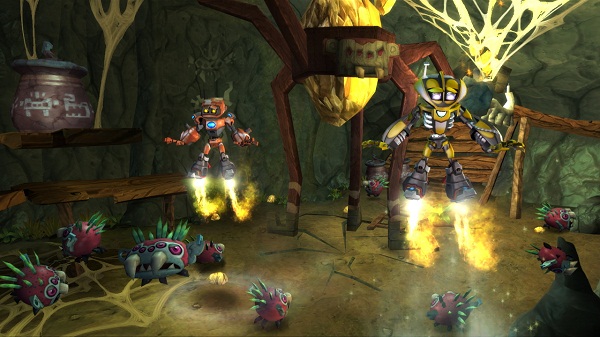 Spare Parts is exclusive to Xbox Live Arcade and the Playstation Network and will be coming out this winter, prices are unconfirmed as of yet but we imagine for such a polished looking game it will be in the higher end bracket (800-1200 MS Points).