See yourself as a top cosplayer? Thinking of making a SoulCalibur V costume? Well get cracking on it, because cosplayers around the UK have the chance to show off their newest SoulCalibur V cosplay for all to see thanks to a competition currently being run by Namco, and you may well have the chance of a photo shoot with a top fashion photographer at an exclusive London studio at the end of January 2012!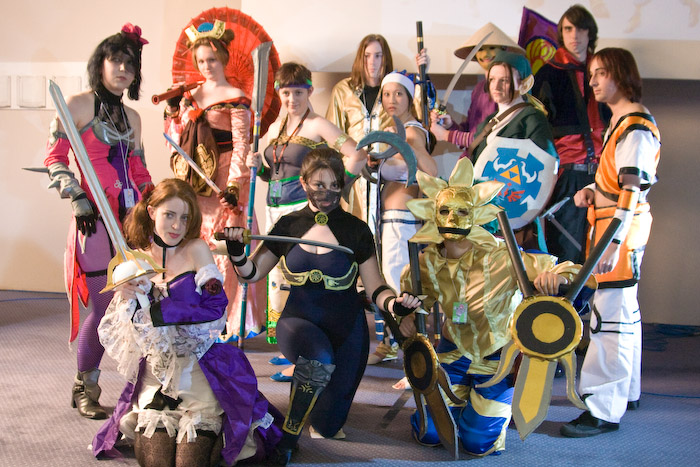 To enter all you need to do is email three photos of you and your cosplay entry to uk-competition@namcobandaipartners.com. Unfortunately the competition is only open to entrants in the UK, and those entering must have made specifically a SoulCalibur V character's outfit, no old school Nightmare's sorry! To get a bit of inspiration check out the Soulcalibur Facebook page, unfortuantely no Ezio's here, they don't want any guest character costumes.
When you've sent in your entry, you can remain calm in the knowledge that the winner will be picked by a panel of judges including leading UK cosplayer Laura Sindall and the Namco Bandai Partners UK communtiy team.
Winners will receive a Playstation 3, a copy of SoulCalibur V and the opportunity to have the photoshoot. Contestants have until the Januray 23rd to get their entries in, and must be available on the 28th January for the photoshoot.
The full terms and conditions for entry can be found here.