Jack Tretton summed up the Sony Conference right from the start and got down to business by addressing the huge elephant in the room in regards to the PSN outage, once that monstrosity was said and done the conference finally began of sorts with gameplay footage of the upcoming Uncharted: Drakes Deception in 3D. Drake's Deception is undoubtedly the most impressive game of the Sony Conference; as expected the animations are superb as Drake traverses a sinking ship with action aplenty in a gameplay demo that will blow your socks off. As well as a peak at gameplay, Naughty Dog also announced that the multiplayer beta is due to start June 28th for fans of the series.
Resistance 3 was shown to us with a little gameplay footage, once again in 3D, and a sharpshooter edition was announced including the game, everything you need for a Move setup; Camera, Motion Controller, Navigation and a gun adapter for $150.
HD collections are popular for the Playstation 3, and E3 is no different as two new titles are confirmed; God of War Origins which brings the two PSP titles; Chains of Olympus and Ghost of Sparta to the Playstation 3 in HD and 3D. Similarly Ico and Shadow of the Colossus HD remake was confirmed for a release September 28th that will see the fantastic games return in full HD with 3D capabilities.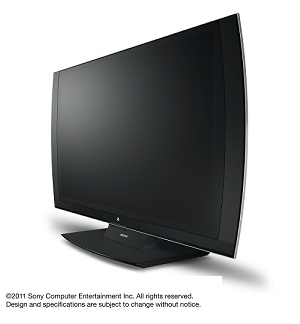 You may have noticed a bit of a trend with these titles in regards to their 3D support; well Sony are pushing the boat out on their 3D embrace, and with it announced the Playstation branded TV; a 24" monitor that will play your Playstation titles in HD and full 3D, and complete with the ability for two players to see different images via the angle they sit at the TV, this will allow a new wave of co-operative gaming that does not require split-screen. The Playstation Television is a fantastic move by Sony, and will cost you $499; a fantastic price for the split screen capabilities, that includes a copy of Resistance 3, and a pair of 3D glasses.
NBA2K12 was announced to have full Move support, alongside a bit of a small elephant; Medieval Moves: Deadmund's Quest which was a bit too much of a Move orientated game, that looks interesting, but falls flat for those who don't care for Playstation Move.
Next came the announcement of Sly Cooper Thieves in Time, a new game in the Sly Cooper franchise, which will probably not see release in the UK due to the poor sales of the previous games in the series, who knows. The announcement trailer was very nice, but without Sucker Punch Studios at the helm it will be interesting to see where Sly's new developer will take the character.
Footage of PS3 exclusive Starhawk was also shown; this is the successor to Warhawk, and looks very promising in a science fiction setting, including Warhawk's ground, vehicular and aerial combat gameplay modes, Starhawk also introduces base-building into the mix. The trailer makes for a pretty impressive view, and fans of the previous game, or science fiction fans alike will be mildly surprised at where they have taken the series.
Possibly the most controversial announcement was the exclusivity of Dust 514 to the Playstation 3 which had EVE fans across the world scorn Sony. Dust 514 is an FPS/MMO hybrid, and will also include Home support, as well as Move, and have a Playstation Vita tie-in also, not to mention that it will work alongside EVE Online.
Sony always love a bit of exclusivity. After all; most multi-format gamers tend to favour their Xbox over their Playstation, so as usual, Sony announced a few little exclusive options that will be available to Playstation 3 users when they consider buying some of the newest games coming out.
Ken Levine announced that Bioshock Infinite will have Move Support; now, this is not to say that they will be dumbing down Infinite, rather inviting players that are not initiated gamers to playing the newest title in the Bioshock franchise. Players will have the option of either Move, or Wireless controller support. He also announced that they are developing a new game in the Bioshock universe that is perfect for the Playstation Vita; however names and full details have not be released for this.
Similarly the recently announced new Star Trek game will feature a possible Phaser add-on for the Playstation Move; other exclusive add-ons include allowing players of SSX to scale Mount Fuji. Need for Speed the Run owners on Playstation 3 will gain an exclusive disc with 7 cars, including the Bugatti Veyron. Finally Battlefield 3 will come packed in with a copy of the highly addictive Battlefield 1943. Great news if you are a Battlefield fan and haven't played the game yet… oh..