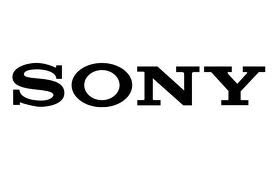 With Microsoft showing off a tasty selection of Xbox One exclusive titles, Sony had a lot to show for at their Conference this year, after all, being stated as a console based on the games and not the entertainment, our hopes were very high for them to top Microsoft delectable treats.
Much as with Microsoft's conference, Sony were proud to instil that the Playstation 3 will not simply keel over and die with the release of the Playstation 4, and much like the release of the latest Max and the Magic Marker, and the exclusive World of Tanks Xbox 360 Edition, Sony had to prove that their console will see a life beyond the attention span of today.
As ever the loveable Japan Studio are still managing to create Playstation 3 titles that you must own with titles like of the Rain, The Puppeteer, once again these games were only mentioned in passing, unlike the blockbusters headed to PS3 like Beyond: Two Souls and the latest Gran Turismo 6. Although, why this is not seeing a release on Playstation 4? We're wondering the same thing!
If that wasn't enough for the Playstation 3, a handful of PS Vita titles are headed for the small hand held, with the likes of Batman Arkham Origins, Counter Spy, Doki Doki Universe, Killzone Mercenary and Tearaway you'd think their hands were full, but with the God of War Collection, Final Fantasy X and X-2, Dead Nation, and Walking Dead hope to keep Vita owners a little more happy.
However after leaving us all hanging at the Sony Meeting in February, the only two things that dominated the conference were the price —which we'll get to later- and the design, the Playstation 4 whilst of nice design, is an interesting shape, bit like one of those old two tone erasers, however its size is much smaller compared to the Xbox One, what do you think?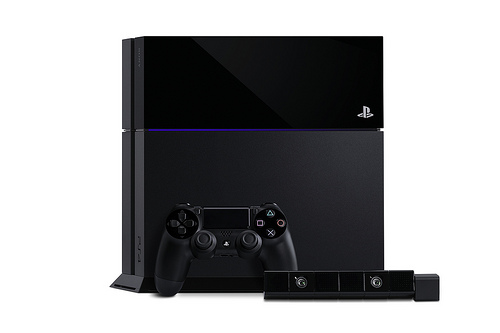 Whilst the Microsoft Console was practically 'All about the games' Sony weren't giving up just yet, and with downloadable media on their mind they couldn't help themselves from devoting a little too much time on the news that Sony Pictures and the whole Sony media library is basically becoming a part of the Sony ecosystem with Video Unlimited and Music Unlimited that will add hundreds of thousands on movies and tv shows to rent and watch, as well as over 20million songs to listen to. Whilst this isn't all bad, the only suspect announcement from the show was how they will be tailoring their entertainment for games, as though each and every gamer is the same!
One of the few new exclusive Playstation 4 IPs announced was Ready at Dawn's The Order 1886; set in a unique vision of Victorian London it definitely makes for an interesting setting and concept, but very little can be gauged from the teaser trailer alone, so it will be good to see exactly what type of game The Order is, not to mention the type of enemies that you are facing.
When it came to other footage of exclusive IP's on Playstation 4, pickings were a little scarce and limited to the games that we saw in February, presented with new highlights, although for the likes of Killzone Shadow Fall, Drive Club, Infamous: Second Son and Knack very little new footage was actually seen or spoken about, unless you count just over a minutes worth of footage as something sacred. However you will be happy to know that all of the games except for Infamous: Second Son will be launch titles for the release of the Playstation 4!
These days it's not a Sony Conference without the appearance of Quantic Dream; once again the French developers have unveiled a new tech demo to show off how their motion captured animations can breathe life and character into a story piece which they have titled The Dark Sorcerer, whilst the tech demo stands at 12 minutes long, we got a sneak peak of the demo during the conference, which like Cage's previous tech demos is cheesy as always, and sounds like it includes him as a director once more.
Jump to the next page for:
Third party titles, Playstation Plus and Pricing