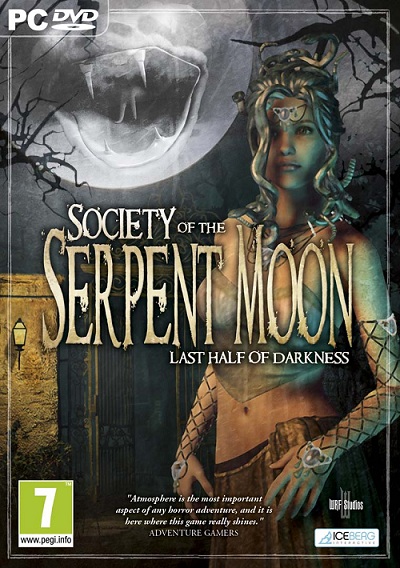 If you are unfamiliar with the Last Half of Darkness series then you needn't fear of getting a little lost, but you may be interested in finding that this is not some new fad adventure game series that has just crawled out from the woodwork, the Last Half of Darkness has been going strong for the last 23 years, and with seven different titles in the series it has always represented a frightening, and truly immersive first person point and click adventure for fans, well times are 'a changing.
Contrary to its tradition, the newest chapter in the Last Half of Darkness; Society of the Serpent Moon is a third person point and click that follows a distinct protagonist the wannabe tough guy Bill, gone is the almost complete solitary exploration, you'll even have one or two conversations with other characters in the world which is a normal occurrence in most adventure games, but quite foreign in the Last Half of Darkness series.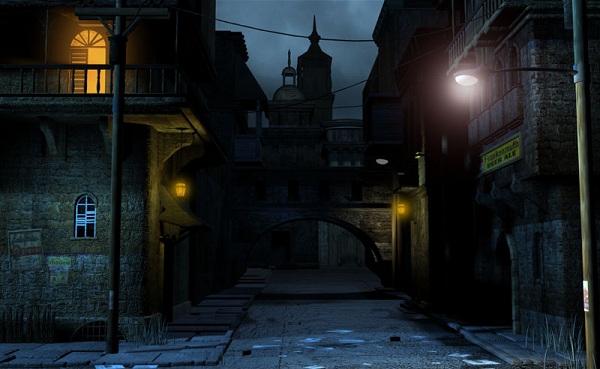 As adventure games go, Society Serpent of the Moon is fairly non-linear, so you can go about the town as you please exploring building to building, and whilst you will find certain areas blocked off to you, it is more down to puzzles that you haven't solved, and to be honest it's nice to be free from the restraints of completing chapter after chapter to progress your story that most games take.
We are transported to the shady and dark town of Antibes when our central character Bill follows a return address on a mytserious package from his fiancé Wendy that takes him to the small European town, Wendy was sent there to investigate a story on a series of disappearances in the area, so when he doesn't hear from her he travels to the exotic location in search of her.
The ghost town of Antibes is one shrouded in mystery, very few people will be found roaming the streets, and those that will talk to you, will not want to answer your prying questions such as why there are so many young women disappearing, the reason there are so many snakes hiding in nooks and crannies around town, who the creepy figure that is following around Bill is, and most importantly of all, what is the purpose of the strange green coins dotted around Antibes.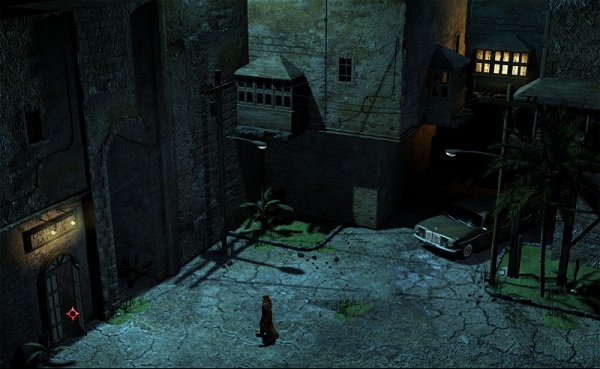 At the root of the game is its puzzles and Serpent Moon stands up to the best of them, with a respectable selection of puzzles including the traditional piece together torn papers, pipe dreams, and electrical circuit boards among other more unique ideas that will demand your full observation and attention throughout your exploration.
If you're at the end of your wick, and you're sure that you've done absolutely everything possible, and just aren't sure what the purpose of that magnifying glass is, Society of the Serpent Moon contains a fabulous hint system that'll push you in the right direction to what locations you should be visiting and exploring, whilst not necessary it's nice to play an adventure game without having to consult the walkthrough every now and again.
Society of the Serpent Moon is very much a horror based adventure game, and WRF have gone for the very obvious and most effective brand of horror; the jumpy scare, so if you're of a nervous disposition you best be prepared for mountains of dead bodies, snakes, creepy lingering figures and all manner of heebie-jeebie infused items to leap out at you!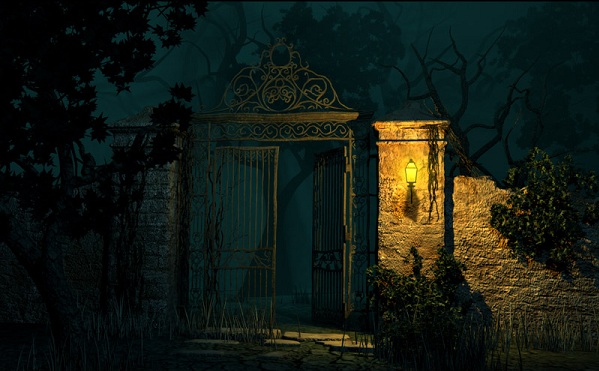 Now at Gamercast we like to play a little bit of everything, and from simulators to adventure games we get to see a lot of low budget independent games, and the Last Half of Darkness series is a particularly noteworthy one, not only because it's been going strong in a cult following for the last 23 years, but because at the helm is one man alone! Mr William R. Fisher III, and if that isn't impressive I don't know what is.
However unfortunately with a single one-man team whilst the story and puzzles are up to speed with the biggest budget adventure games, unfortunately the graphics and sound design are a little dated, and whilst the graphics could easily pass as a dingy old school throwback to the great bygone era of adventure gaming, the low quality sounds and voice acting are not passable for a game that would have really excelled if its atmospherics were heightened with some impeccable sound design like Darkness Within.
Last Half of Darkness is a comprehensive adventure game, and whilst it may not look and sound as impressive as other genre pieces, if you're a fan of spooky games and like a good puzzle, well William R. Fisher III has made just the game for you.

Last Half of Darkness: Society of the Serpent Moon is available now from all good retail, online stores and the Iceberg Interactive webshop for just over a tenner, and if you are as enthralled as we were then you may be interested in checking out the previous games in the series that are available from a variety of websites.