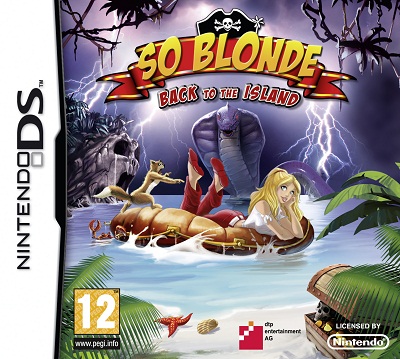 We love our adventure games over at Gamercast, and if there's one name that we can rely on; it's Steve Ince.
It has been confirmed that his character Sunny will face a new adventure in So Blonde: Back to the Island for the Nintendo Wii and Nintendo DS, based on the PC version, this new game will be a completely new adventure game, written again by legend Steve Ince.
So Blonde: Back to the Island will contain some of the same incidents that took place on the PC, but Ince promises that the story will be taking a completely new direction, and show a much darker side of the island.
The game is being adapted especially for the Wii and DS's control systems and should be released around the third quarter of this year for an RRP of £29.99.