505 Games have announced that Rebellion's reboot of the loved classic Sniper Elite has a demo available for download today from the Xbox Live Arcade and Playstation Network. Unfortunately die hard PC fans will have to wait until a bit later this month.
The demo showcases one of the early missions set in the streets of Schöneberg, as agent Karl Fairburne you'll need to stealthily traverse the crumbling streets to lay a booby trap for an unsuspecting armoured convoy carrying critical documents that will lead you to a secret V2 production facility.
Sniper Elite V2 is a third person tactical shooter set in the dying days of World War II, and is a remake of the acclaimed original Sniper Elite from 2005. As an undercover American OSS agent you will stalk your enemy across key historical locations of World War II including the Battle of Berlin, to locations for the V-2 rocket programme.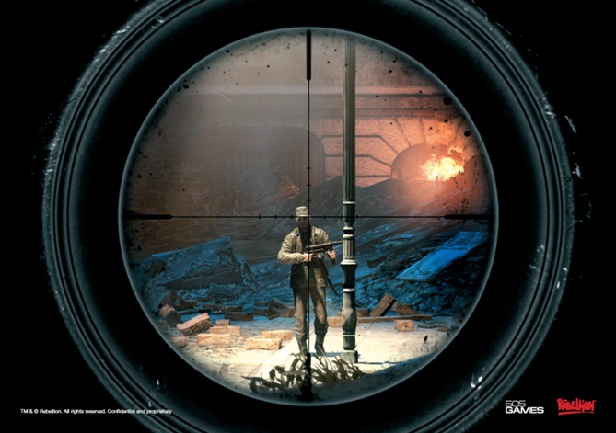 Incidentally, if you are going to this year's Gadget Show Live at the NEC Birmingham from April 11th-15th, you can have a play of Sniper Elite V2 and speak to some of the team! Sniper Elite V2 will be available May 4th for the Xbox 360, Windows, and PS3, if you yearn for the reboot of the classic Sniper Elite, well it's so close you can almost touch it, well... you can if you download the demo.