Digital Reality's best kept secret of Autumn 2011 was their arcade plane-racer SkyDrift. It's Diddy Kong Racing meets Mario Kart; innocent unadulterated fun, and so simple to the core, SkyDrift was the most breathtaking flight of your life with the ever changing environment, deadly powerups and cutthroat opponents.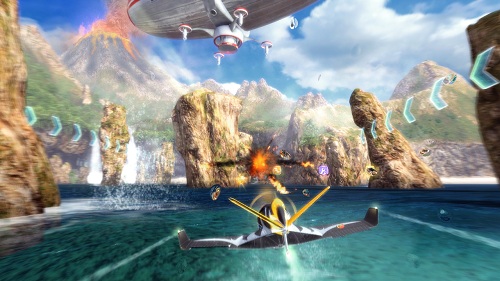 When we got our hands on the XBLA version, we literally played it to death, and Digital Reality have surprised us yet again with the sudden appearance of the game on Steam, we cannot wait to play it again.
If you feel that there are no true arcade racers developed solely for fun and the thrill of speed on the PC, you have yet to play SkyDrift; add it to your already impressive Steam list, you'll find yourself hooked in no time!
SkyDrift is available now via Steam for the low price of £6.99, it's fast, fun and fantastic! If you are looking for a good arcade racer for your PC, this is your only option. In fact if you act now and purchase the game before November 28th you'll receive the Gladiator Multiplayer Pack that brings Deathmatch and Team Deathmatch to the already competitive game.
If you were living under a rock in September, then don't forget you can also buy SkyDrift from the Xbox Live Arcade and Playstation Network for 1200 points and £11.99 respectively.