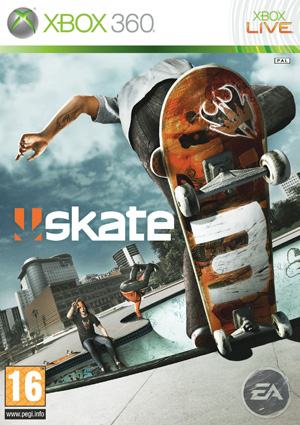 It has officially been announced that Skate 3, the latest game in the award-winning franchise, will be released on May 14th 2010 in the UK (May 11th 2010 for North America).
Apparently redefining the skateboarding experience, players can build their ultimate skate team offline and co-operatively to take on new challenges or competitive battles against other teams.
"Since the very beginning of the Skate franchise, we have captured the true essence skateboarding, be it from the feel of nailing that perfect trick, to the feeling of just hanging out and sessioning with your friends," said Jason DeLong, Senior Producer. "For us, Skate 3 is the culmination of this endeavour — the most connected, accessible and social skateboarding experience yet."
Players will be able to hit the streets with the pros in the new city of Port Caverton — featuring unique districts, skate parks, and endless lines, in other words a true skater's paradise.
Featuring an all new Skate.Park editor players will have the ability to create their own dream plaza or mega-ramp park from scratch or use the Object Dropper to alter the landscape of Port Carverton to truly change the face of the city.
Players will then also have the tools to share their self-built skate parks, videos and photos with their friends by uploading them on their console, as well as the ability to import custom graphics through the Skate website (an EA account is required for this).
Skate 3 features a deep roster of the world's greatest skaters including several Thrasher Skater of the Year winners, such as Andrew Reynolds, Joey Brezinski and Jason Lee.
Fans of the Skate series can expect to grab the game on Xbox 360 or Playstation 3 on day of release.
You can also check out the Skate 3 Skate School video below.