One of the biggest shmup's we are looking forward to this year is the release of the joint venture between Grasshopper Manufacture and Hungarian developers Digital Reality's Sine Mora, well some fantastic news has just made this unique little game that bit more inviting.
Sine Mora will be featuring boss designs by Anime creator Mahiro Maeda most famously known for his work on Final Fantasy Unlimited and Blue Submarine No.6, he also designed two of the angels used in Neon Genesis Evangelion, so it's great news that some of the large and mechanical boss fights are being derived from his concept work.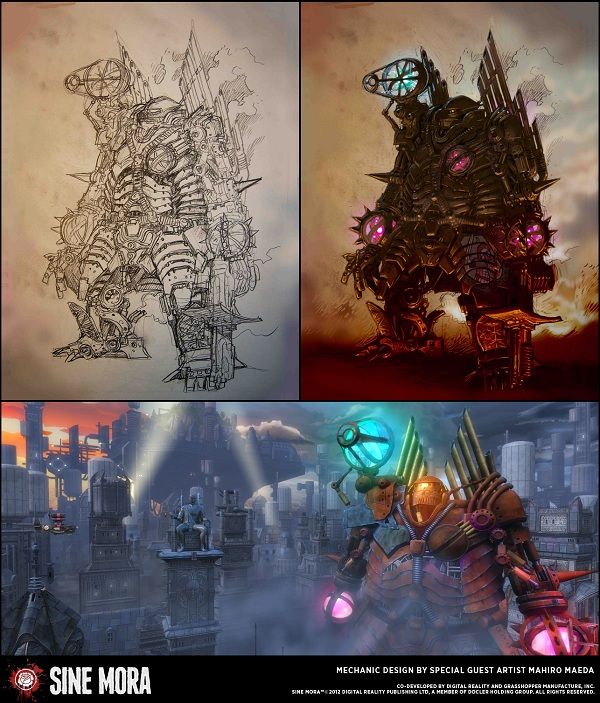 With a complex ranking system the game is set to cater for both the hardcore shmup fan or the casual gamer, with its beautifully crafted stages, choice of over 60 combinations of planes, characters and time manipulation devices it looks to be a fantastic and engaging dieselpunk shooter worth everybody's time.
Sine Mora is coming exclusively to Xbox Live Arcade sometime this year, however an official release date and pricing structure has not yet been announced.