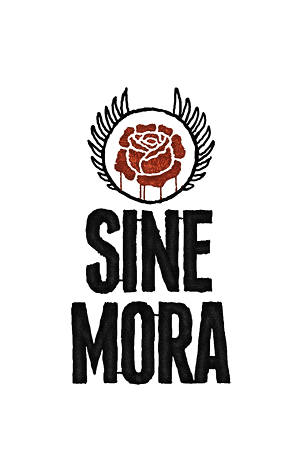 Almost a year ago to the day, a partnership between Grasshopper Manufacture and Digital Reality was announced, finally some details have been confirmed on their supposedly ground-breaking schmup; Sine Mora.

Sine Mora is a diesel-punk shoot'em up, that takes the classic shooter sensibilities and combines them with the current generations presentational abilities, in the hope that it will appear to both hardcore and casual gamers. Yes, they have just claimed that their schmup will appeal to all gamers, don't seem so disheartened, there's a reason for this.

Sine Mora will include two different modes of play; Story Mode, that tells an over-the-top tale that you would expect from a co-developed Grasshopper Manufacture title, this is for your casual gamer market. Now the other mode to the game is Arcade Mode, which provides deeply satisfying gameplay for fans of the genre, with perks.

If you just want to visit bullet hell, then you're in luck as the game comes with a multitude of difficulty levels, and a complex ranking system that can adjust the enemy behaviours to ensure that even the most diehard of schmup gamers can get a little bit of a challenge. However if you are terrible at schmups like I am, at the very least you can enjoy an insanely written story line.

Set across 7 beautifully crafted stages, players will be able to make use of over 60 different weapon and time manipulating device combinations with the unique time extension gameplay that still really hasn't been explained. To top it all off, the musical score has been composed by Grasshopper's Akira Yamaoka and will be playable in Stereoscopic 3D.

" frameborder="0" allowfullscreen>f you are interested in re-visiting the crazed mind of Suda 51 in beautifully challenging schmup Sine Mora is coming to Xbox Live Arcade, Playstation Network, Playstation Vita and Steam, unfortunately no release date has yet been confirmed, but a release has been promised this Winter 2011.