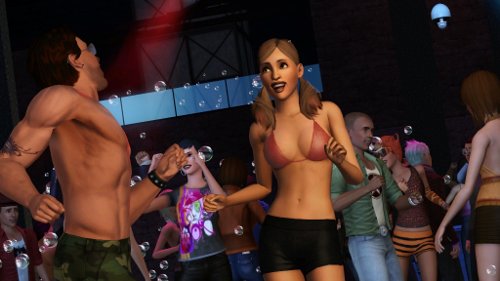 Just announced by Electronic Arts is the newest Sims 3 expansion, entitled The Sims 3 Late Night which will hit store shelves worldwide this Autumn, and give players an all-access pass to a vibrant, active downtown, where they can rub elbows with celebrities at the hottest parties, or simply hit the local bar after work, maybe they will join a band and tour the neighbourhood, they could even discover what lurks as the lights go out and a whole new adventure begins.
"The community has been very vocal about unleashing their Sims in more interesting and unpredictable social situations," said Scott Evans, General Manager of The Sims Studio at EA. "The Sims 3 Late Night is full of ways to approach a rich, new life beyond a Sims' normal day, such as schmoozing with celebrities on the rooftop of a skyscraper, wooing the crowd with your Sim's band, or being the best bartender in town at the hottest new lounge."
Players will be able to take their Sims into the busy urban setting where they could become a local celebrity, member of a music band, mixologist, director and more. Sims can lounge around a chic club or dive bar, and if they are into that sort of thing, they can discover the secret of becoming a vampire. Whether your Sim is embarking on a new career, throwing a party or just out for a night on the town, everyone will craft their own stories when the lights go out!
The Sims 3 Late Night Expansion will be creeping quietly into stores after dark this Autumn for Windows and Mac.