After the release of the imaginative Sims Medieval, the Sims team have announced yet another expansion for the brilliant Sims 3. Whilst their latest expansion Sims 3 Late Night was a bit too close to the expansions of the Sims 2, their newly announced expansion appears to be answering the cries of the fans just like Sims 3 Ambitions did.
The premise itself is pretty odd, and The Sims 3 Generations allows players to act out life's most memorable and humorous moments ranging from childhood up until adulthood.
Generations will include new gameplay experiences and content that the Sims community has been requesting for years; including bunk beds, expansive weddings, midlife crises and more.
Although it is an expansion and requires the Sims 3, players start off in the world of childhood, where they can take dance classes, misbehave with imaginary friends or play around in a tree house. You may then move onto their teens; pulling pranks becoming the prom queen, or focusing on school. As an adult Sim you will be able to attend bachelor or bachelorette parties, throw weddings or even go through a mid-life crisis that can only be remedied through changing their hair, style and more. The Sims 3 Generations promises to open up a wealth of new options and activities to make your Sims' lives fuller, however currently how this will interact through The Sims 3 is a little confusing at the moment.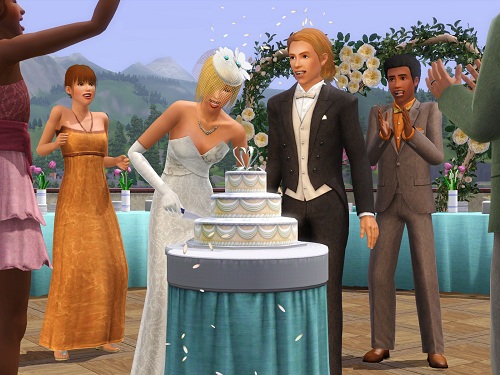 Sims fans never seem to have a dull moment these days, so get ready for The Sims 3 Generations for a Spring 2011 release on Windows PC and Mac. The Sims 3 Generations will also allow players to upload and share their Sims' memories via Facebook.