Fans of the Silent Hunter series may be slightly surprised to hear that Silent Hunter Online is in development from Ubisoft Blue Byte. Online is a free-to-play browser based multiplayer game inspired by the much loved submarine simulation series. Fans may also get the chance at early access to the game by applying for the closed beta here.
Many may be a little dubious with development taking place at Ubisoft Blue Byte rather than Aeon or Ubisoft Romania, however Silent Hunter Online promises players a realistic and constantly evolving submarine simulation like no other.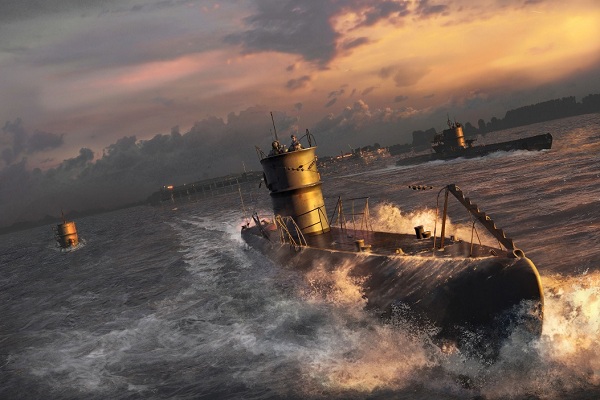 Silent Hunter Online will see the return of a large array of historically accurate submarines that made the franchise so famous, and online will invite players to the experience in new ways. At the heart of the game is the 'Battle of the Atlantic'; a dynamic campaign where individual successes will impact all playing through asynchronous gameplay, and for the first time in the series, players will be able to play every mission of the campaign in co-op.

The Silent Hunter franchise is one with a very strong community of dedicated fans around the world, including Gamercast's own host Paul, so it will be interesting to see where they take the series in Silent Hunter Online.