Well we knew it was going to happen after the success of Silent Hill, so they have unfortunately announced that the second film Silent Hill: Revelation 3D has begun production in Ontario. Here at Gamercast we are as sceptical about video game adaptations as the next person so we're going to watch out for Silent Hill: Revelation 3D with the rose-tinted glasses locked away safely, no matter how much we love the series, and watched the first film at the cinema.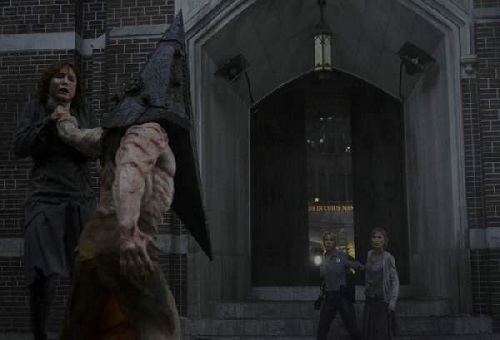 "For over a decade, the Silent Hill franchise has been scaring players through psychological horror and the fear of the unknown," said Shinji Hirano, President of Konami Digital Entertainment, Inc. "It's that proven blueprint for terror we know Samuel Hadida is capable of re-creating for the big screen. With him at the helm, we're confident Silent Hill: Revelation 3D, will bring a new dimension of fear for fans both old and new."
There are no real details on the film at the moment other than some casting choices, unfortunately they appear to have forgone creating a new story that follows the Silent Hill values and ideas, and instead are focusing the film on Silent Hill 3 and Heather Mason, whether or not they include Pyramid Head in the film is their own downfall, only time will tell whether or not we receive a film worthy of the Silent Hill brand, this is not to say the first film was terrible; it just took a bad turn.
Producer Samuel Hadida does promise that they will be building on the first film and taking the Silent Hill story into a new territory with exciting storylines and visuals that will grab both new audiences and those familiar with the Silent Hill games, but most gamers will not be convinced until they get some cold hard evidence. Well except for our Tim, he'll watch any video game movie!