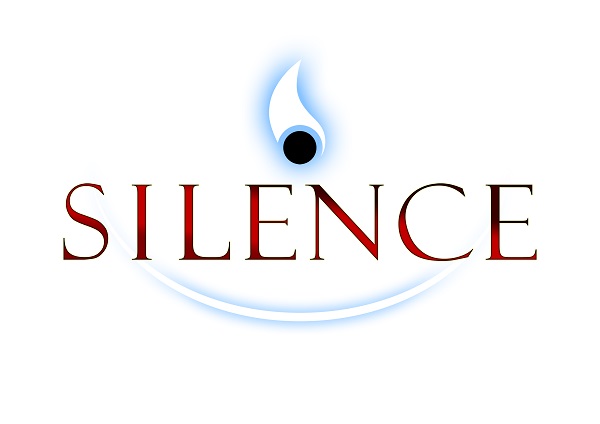 It goes without saying that I enjoy a lot of European games, however one developer stands out from them all when point and click adventures are concerned, so I was thrilled to see Daedalic Entertainment hanging out in one of the halls at Gamescom with one of my most anticipated games for this year; Silence - The Whispered World II.
Those of you who played the original and persevered through its beautiful fantasy tale will be expecting a lot from Silence, after all, its heart-breaking tale of Sadwick and his companion Spot was one of the most memorable point and click adventures I had personally played in well over ten years, and I know I'm not the only one to think so, if you haven't managed to play The Whispered World, we really do recommend you do so, especially as Silence is based upon the saddest point in the game, so we don't want to be dropping spoilers!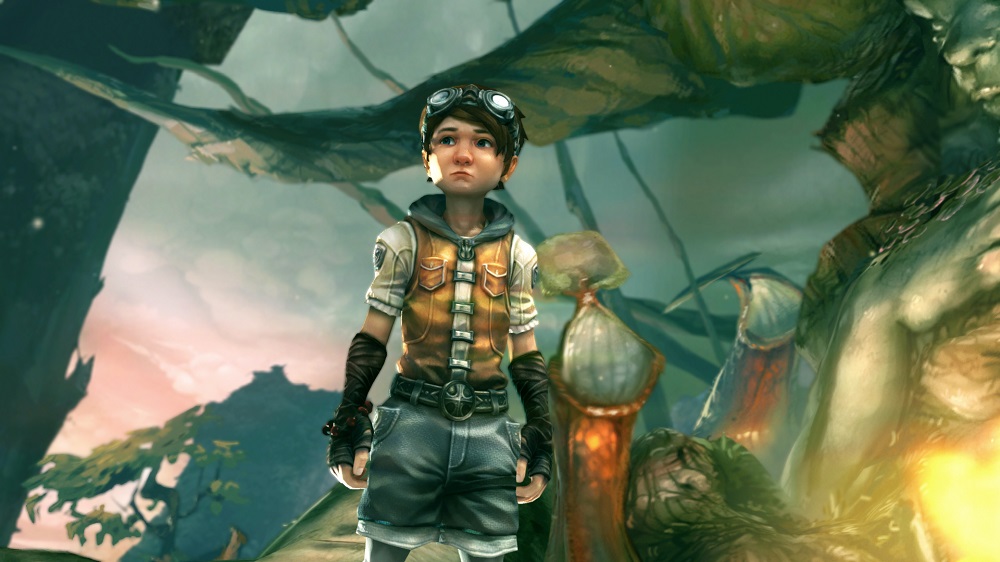 The demo we got to play through began in the tiny shelter that protagonist siblings Noah and Rennie are trapped in as war rages on around them, after upsetting Rennie it was up to us to console her as Noah, among futile attempts it appears that the only thing that can improve her spirits is a story about Silence including everyone's favourite clown Sadwick.
The puzzles on offer were fairly straightforward and nowhere near as obscure as Sadwick's endeavours in The Whispered World; we were tasked with cheering Rennie up which involved a little bit of imagination and combining an object here and there, however this did not play out like any point and click you'll have experienced from Daedalic before. Silence is attempting to move away from the traditional inventory system of the genre, so now if you have an objective you will have the option to select items in the world to be used towards it, for instance, when tasked with fashioning a crown from the items in their shelter you could attempt to use a broken mirror or a large lampshade, this is communicated to the player by changing the cursor to an icon fitting of your task when you hover over it. This came across as very straightforward and satisfyingly easy to use, rather than attempt to use every item in your inventory as the elusive solution to a puzzle, of course we've only observed this in a very plain puzzle, so it will be very interesting to see it used throughout the tale of Silence.
It's not just the inventory system that has changed though, those of you that have a bit of a penchant for the luscious hand drawn worlds and characters that we've come to expect from Daedalic Entertainment, may be a little sad to hear that they are swapping endearing 2D characters with fully 3D models, mind you, these are absolutely charming and beautifully rendered on a backdrop of hand drawn environments, ranging from the war torn real world, and the fantasy land of Silence, and only because everything looks so impeccable, we think we'll let them slide this time.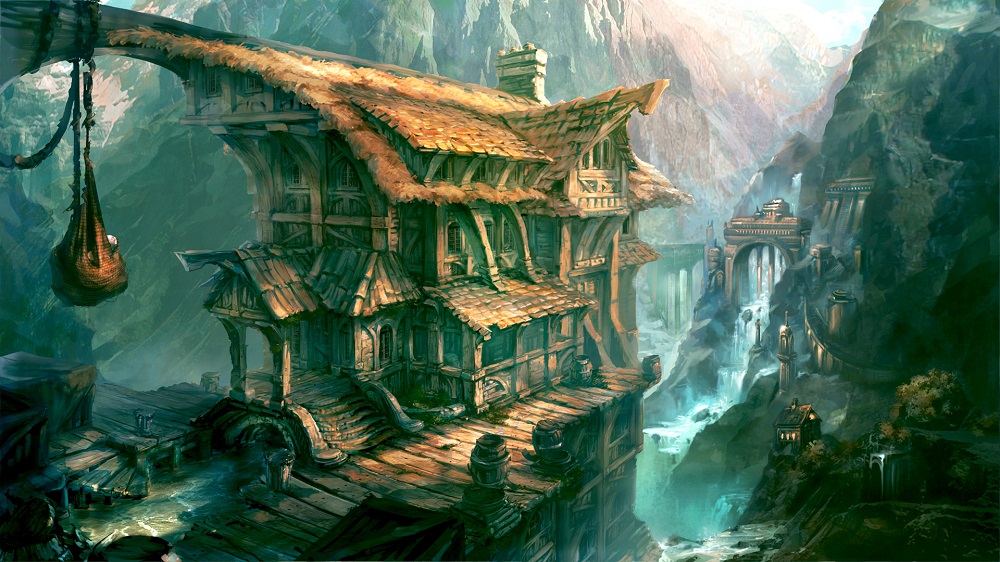 For those who find adventure games a little taxing, players will be happy to know if you do get a little stuck, Silence includes my favourite Daedalic use of the space bar which highlights every interactive element on the screen, Silence even improves on this feature which has been included in all of their games up til this point, by giving the player a short hint at the top of the screen, perfect if you've no clue of what you're doing or have reloaded the game after letting a puzzle mature in your head for a few days!
Whilst we didn't get to properly re-enter the world of Silence or peek at the new Sadwick, Rennie and Noah's charming beginning in the dark hovel of a home has got us ready for another intriguing fantasy tale from one of the best point and click developers out there. If I could I would be throwing my money at them right now!
Silence The Whispered World II will see a release during 2015 on Windows PC and Mac.