It is our pleasure to confirm an announcement from 2K Games that Sid Meier's classic Pirates! is seeing release on Nintendo Wii this Autumn!
For those of you that have not played Sid Meier's Pirates! it is the ultimate pirate game, where you can pilot the helm of one of 27 fully customisable ships, assemble crews, undertake missions, gain riches with the economy or just be a pirate and blow up loads of ships before stealing their precious cargo, Sid Meier's Pirates! is like nothing ever seen before on the Wii, and was ground-breaking for Windows PC, and this revival will be great for those that enjoyed the game back in its early days and now only have time to engage with video games with their children.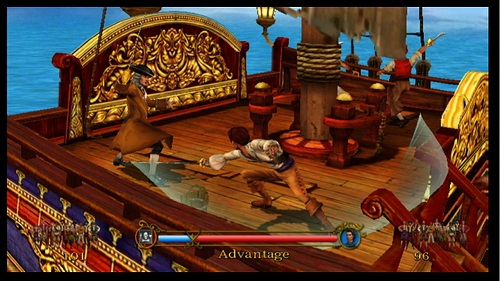 "We are big fans of the Wii and think Pirates! is the perfect game to bring to that platform," said Sid Meier, director of creative development at Firaxis Games, and designer of the Sid Meier's Pirates! series. "We're sure Wii fans will enjoy the timeless adventure of being a pirate captain on the high seas as much as all of our other fans have!"
We are assured that all of the traditional mini games will be present, such as Sword Fighting, Ship Combat, and our personal favourite; Dancing! Exclusive to the Nintendo Wii version will also be two mini games; Bombardment and Lock Picking, not only that but it will also include a character and ship customisation option!
Sid Meier's Pirates! will be in store this Autumn for Nintendo Wii, and as devoted fans of the series, we can't wait to feel less anti-social by plundering away for hours on end on a TV Screen. If you wish to check the game out in its native form on Windows PC, you can pick it up for £4.99 in the PC budget range at most stores.