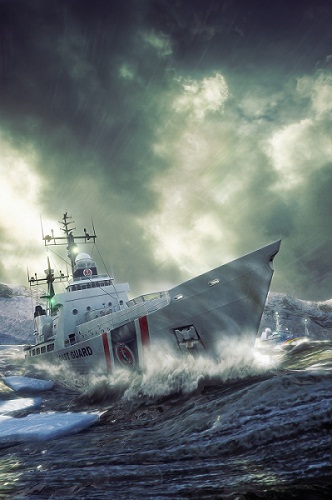 Ship Simulator Extremes does exactly as it says in the title, and takes simulators to the next evolutionary step; the dangerous and life-threatening exploits that average people want to see in a simulation title. With a selection of new screenshots released for E3, we couldn't help but catch our eye on this promising new title from the guys at VSTEP.
So in Ship Simulator Extremes not only will you be risking the treacherous waters of the Antarctic, but you will also be sailing around the beautiful hot waters of Bora Bora, with a wide range of vessels at your disposal, including hovercraft, Coast Guard interceptors, huge tankers, tugs, cruise liners and countless others across exciting storylines and missions all over the world.
Including a save the environment campaign where players will be able to sail famous Greenpeace ships and take part in ecological missions, such as hunting down whale hunters.
Not only this but the developers at VSTEP have improved their original ship simulation formula to bring the most realistic water and weather systems to date, so you will be able to take on the most extreme weather ever witnessed at sea.
Ship Simulator will be docking in UK stores August 27th, exclusively for Windows.