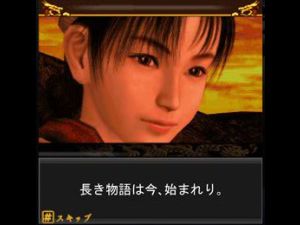 Shenmue Town - the previously Japan-only Shenmue spin-off for mobile phones- could actually have a chance to be released on smartphones in the West in the future. Thanks to a few words from Yu Suzuki himself that hint towards a wider release for this little game.
"I've been thinking of this as a multiplatform game," commented series creator Yu Suzuki, "so I'm thinking about smartphone strategies right now."
Although traditional series protagonist Ryo Hazuki is absent, Shenmue Town is primarily set in Yokosuka - the city from the first Shenmue game - and progresses later on in the game to Shenmue II's locale of Hong Kong.
Shenmue Town also features a combat system split between kung fu, weapons, and, in a possible nod to Shenmue II's ending, a hint of magic. So, while Shenmue III may remain nothing but a pipe dream, it seems the series as a whole is not entirely dead and buried just yet. We've got our fingers crossed for a release over here as a large portion of the Gamercast team are avid Shenmue fans, and a new game to the series would be a great addition to this year's releases.