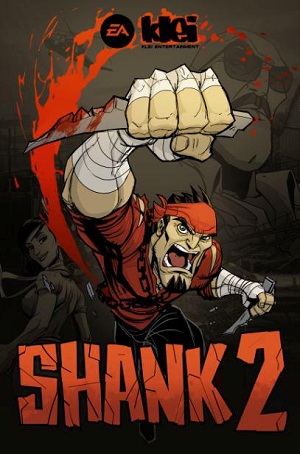 EA and Klei Entertainment have today announced that Shank 2, the sequel to the top selling Arcade title from 2010 has now got a release date and price for you to be excited about.
Shank 2 puts you back in control of the lovable ex-mobster hitman from the original, Shank. Klei have vastly improved the game over the original by evolving the combat experience by giving it more precise controls, new weapons, improved AI and more advanced combos. Once again it'll contain beautiful 2D art and animations to show that 2D games are still cool.
Shank 2 is also introducing a new Survival Mode which allows you to team up with a friend locally or online and allows you both to work together and take down hordes of goons. Extending the co-op style gameplay that the original had by allowing friends online to play together.
Shank 2 is going to be available on Xbox Live Arcade for 800 Microsoft Points and on the Playstation Network for £9.99 from February 8th. It's interesting to see that they've chosen the lower price point this time round in comparison to the 1200 charged for the original. We look forward to checking out the improvements they've made in Shank 2.