10th Art Studio have announced that the first act of their episodic game Shadows on the Vatican is available for pre-purchase in English on the new digital delivery platform Zodiac.
On a visit to Rome after a friend calls for help, ex-priest James Murphy gets involved in more than he bargained for when he investigates a series of events that expose a deep and complex web of political and religious intrigue.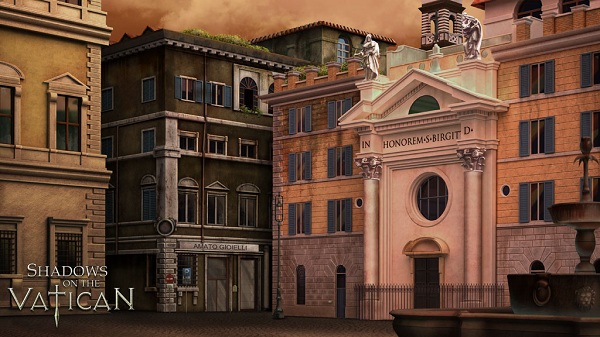 Along this dangerous and disturbing path James finds an unlikely companion who will begin to question his deepest beliefs, the two will begin a physical journey for the truth whilst exploring their own darkest secrets.
Set across 4 acts Shadows on the Vatican is inspired by real events in Italian history and is freely adapted from David Yallop's 'In God's Hand'. With art direction from Lorenzo Ruggiero and animated comics by award winning Daniela di Matteo, Sotv has both strong art and story driving it.
It also features plenty of motion captured animations across several hours of gameplay with well integrated puzzles, Shadows on the Vatican is available for pre-purchase now and will be available for download February 6th.