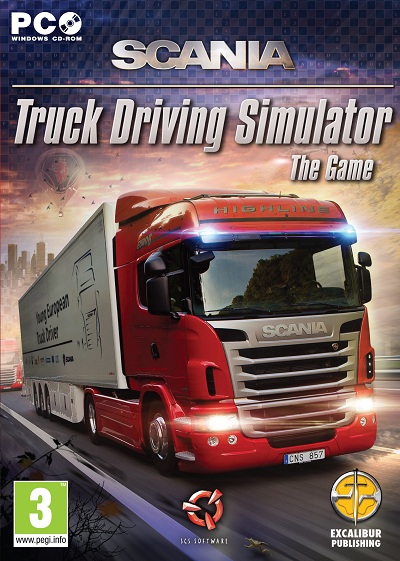 SCS Software's respected truck driving franchise is making a return in 2012 with a brand new licensed simulator that has been developed in conjunction with the renowned Swedish haulage manufacturer Scania.
Scania Truck Driving Simulator combines both the hardcore simulation of truck driving with some more traditional video game elements to attempt to bring the popular sim to a larger audience. They are attempting this with unique challenges in the game that include mastering a truck driving license, competing in disciplines inspired by the Young European Truck Driver competition; a virtual recreation of the Scania Driver Competition events that take place, and more.
If you're a bit of a Scania nerd, you'll be ecstatic to hear that you can also take the opportunity to learn more about the world leading Scania trucks by visiting Scania's own Demo centre recreated for the game, where Scania shows off their vehicles to VIP guests.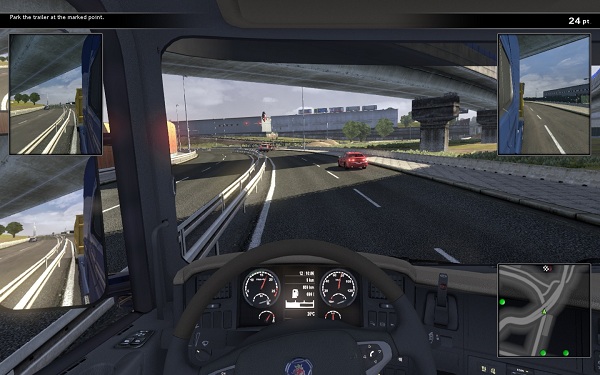 A rather new addition to the franchise, and simulators in general is the addition of being able to upload hgh scores and download charts to see how you rank against the best, as well as the capability to download replays of techniques to teach and inspire drivers.
Scania Truck Driving Simulator has been developed by SCS Software and is being published by those simulator lovers at Excalibur Publishing, it is currently scheduled for release at the end of June 2012, not only does it look stunning, but with the promise of an evolution on the standard simulator model, it's got us very interested!