Through til May 7th Sanctum will be free to play! The game will also be available at a discounted price if for some reason you do not own the ingenious first person tower defense!
The Sanctum Collection which includes the game and all DLC from now until May 7th is free to play in Steam's Free Weekend, at that time players will be able to purchase the full version for 75% off at £3.75 or the standard Sanctum for £1.74, super cheaps. Incidentally you will not be able to purchase the game at the discounted price after the bank holiday, however the Sanctum Collection is dropping to a new price of £14.99 across all digital platforms.
At the same time developers Coffee Stain Studios have released a recent update that includes a brand new medal system, improved balancing, some more settings for Graphics, and a few tweaks that may pass by unnoticed.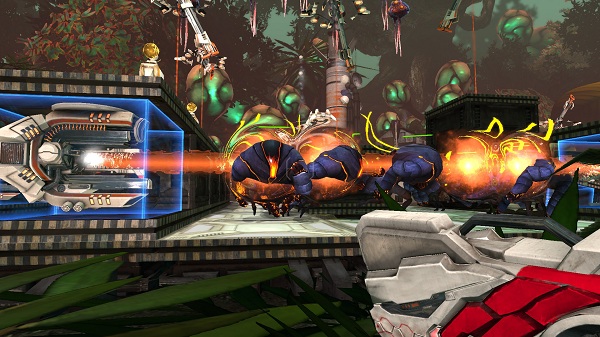 Sanctum is a brilliant take on the tower defense, and Coffee Stain Studios have made a brilliantly fun but challenging game by combining towers and weapons as you protect the core from wave upon wave of beasties, if you haven't checked it out, play this weekend.
The Sanctum Collection is available now for £14.99, if you play it right now, buy a copy for £3.75 whilst you still can!