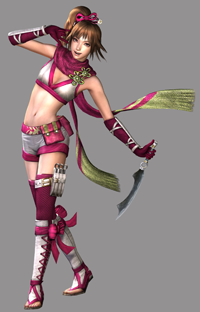 Nintendo have officially announced that they are bringing Samurai Warriors 3 to the Nintendo Wii this fall.
Nintendo have agreed with developer Tecmo Koei that they will bring this Wii exclusive to North America in fall 2010 (no official date for EU yet), which boasts an innovative new game mode along with a completely fresh storyline.
In addition to a host of new characters, combat and gameplay elements, the game also will test players more than in the previous titles with new tactical and strategic challenges on the battlefield.
Samurai Warriors 3 includes a two-player online and offline co-op with enhanced sharing features. The game also uses a special new game mode that offers players unique control of characters never seen before. This game mode is based on the Famicom Disk System game Nazo no Murasamejo (The Mysterious Murasame Castle) which was sadly never released outside of Japan, but then either was the Disk System.