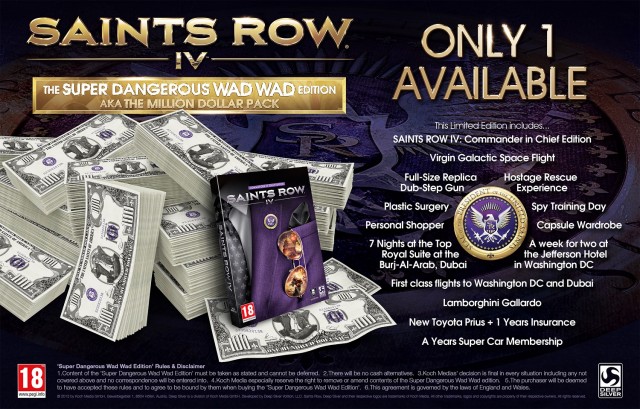 Similar to the recent GRID 2 Mono Edition that GAME sold exclusively for Codemasters back for the launch of GRID 2 in May this year. Deep Silver have decided to release what I would call an insanely crazy edition of Saints Row IV called the Super Dangerous Wad Wad Edition, also known as the Million Dollar pack.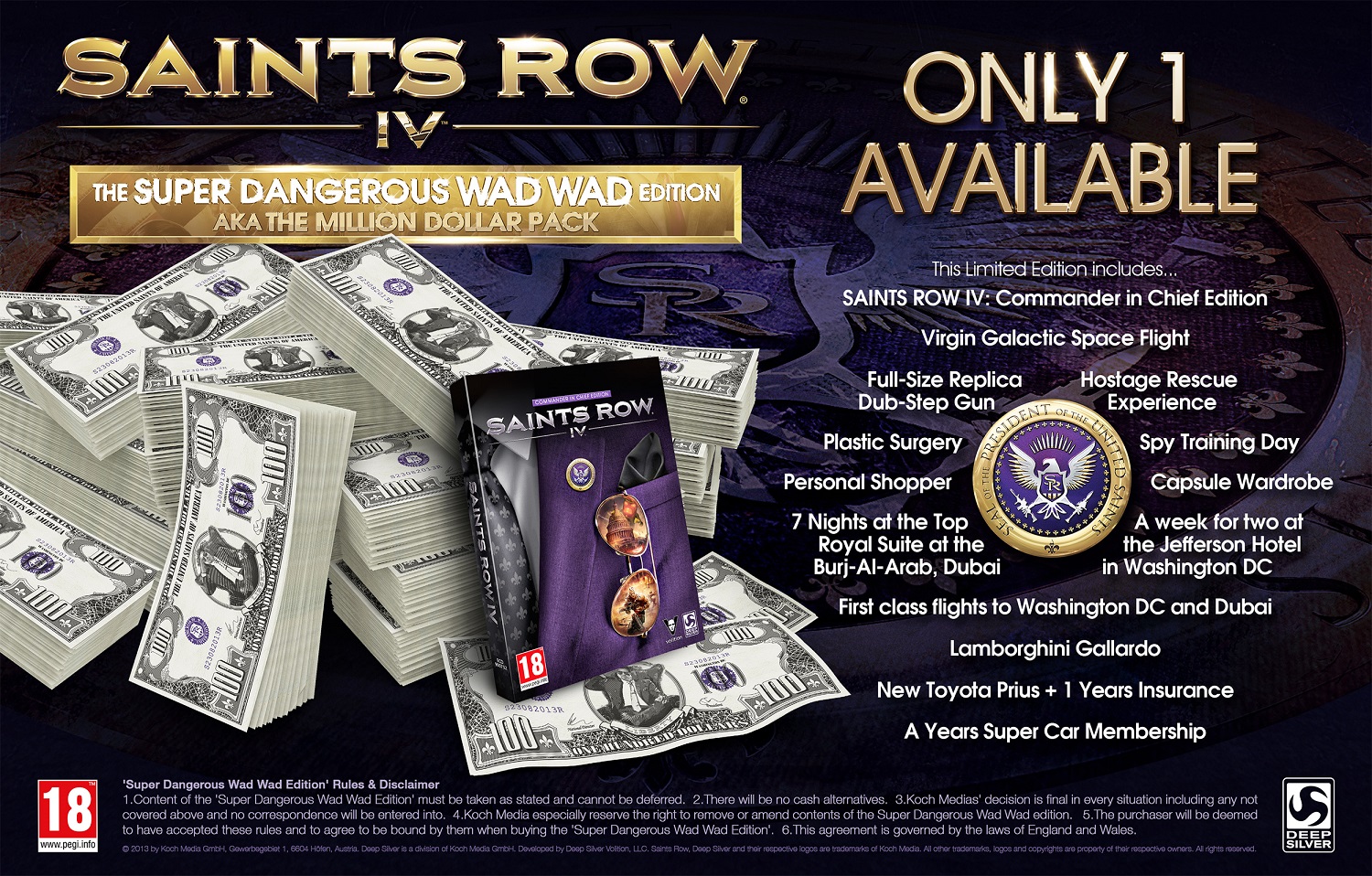 It really is the ultimate edition of Saints Row IV and if you've got enough money well maybe you could own this one of a kind element of gaming history.
Saints Row IV : Commander in Chief Edition (format of your choice)
A full sized replica Dubstep Gun
A full day of spy training
A trip to space with Virgin Galactic
One year's membership of E25 Super Car Club and a Lamborghini Gallardo
Plastic Surgery of the purchaser's choice
A shopping spree with a personal shopper to create the ultimate Planet Saints capsule wardrobe
7 nights for two at The Jefferson Hotel in Washington
Hostage rescue experience
A brand new Toyota Prius and insurance to give something back to the environment
7 nights stay in the Top Royal Suite at the Burj-al-arab with flights for two
If you've got the cash to splash you can check out the item on GAME's website where in order to pre-order it the buy button doesn't take you to a payment page, it has you send an email to Deep Silver about purchasing it.
Saints Row IV launches August 23rd on Xbox 360 and Playstation 3, but don't forget that there are other editions available if your pockets aren't overflowing with cash this month.