We said you only had to wait, well that wait is over thanks to Deep Silver announcing the details of the highly anticipated fan sourced Saints Row IV Collector's Edition: the Super Dangerous Wub Wub Edition!
That's right, the Saints Row IV: Super Dangerous Wub Wub edition is available for pre-order now at all UK gaming retailers in limited quantities for the RRP of £89.99, so what do you get inside?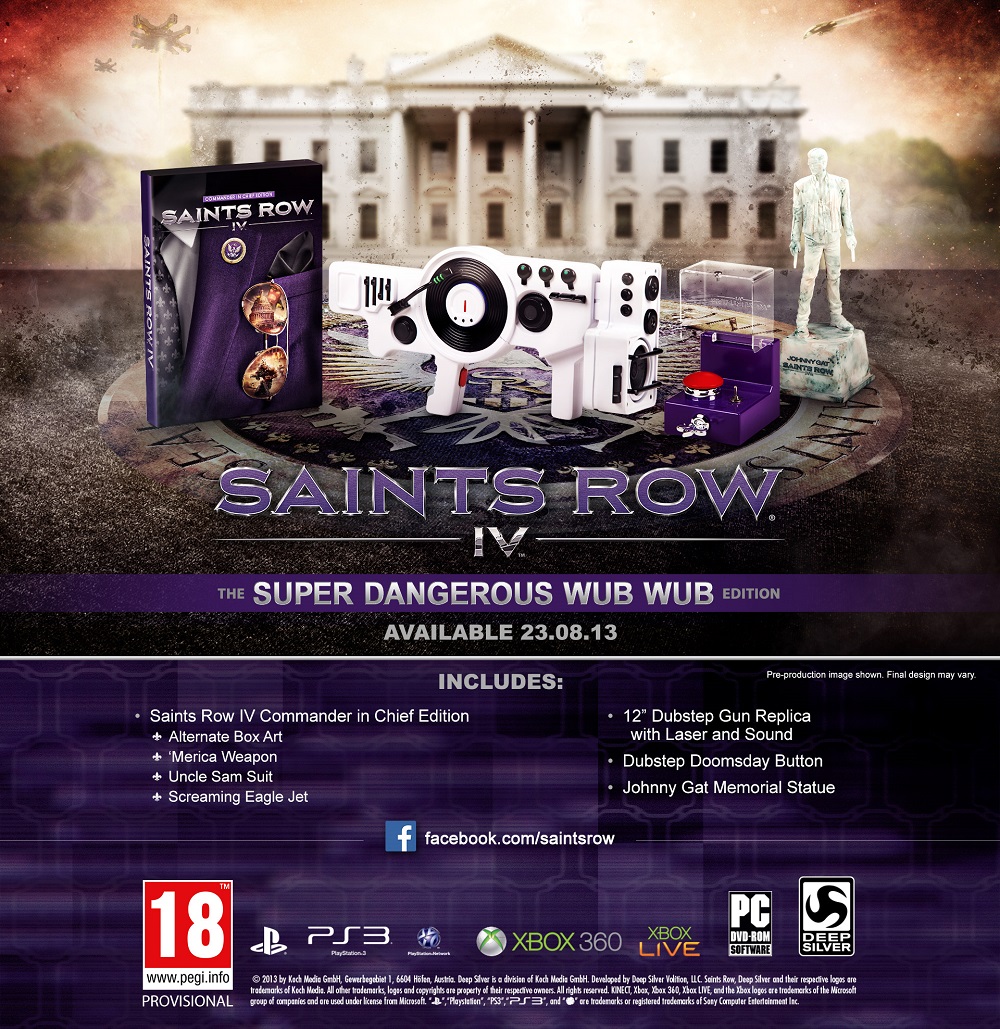 Included in the Collector's Edition is a 12" replica of the Dub Step gun, capable to render your enemies speechless with the power of wub, and we aren't kidding, the gun actually puts out some Dubstep tunes! As if you needed more, also included is an 8" Johnny Gat Memorial Statue, and a pocket-sized Dubstep Doomsday Button. So if you want to be a walking Dubstep machine preorder a copy now whilst stocks last!
Saints Row IV launches in the UK August 23rd 2013, preorder now to get the Commander in Chief edition on top of your standard or Super Wub Wub Collector's Edition!