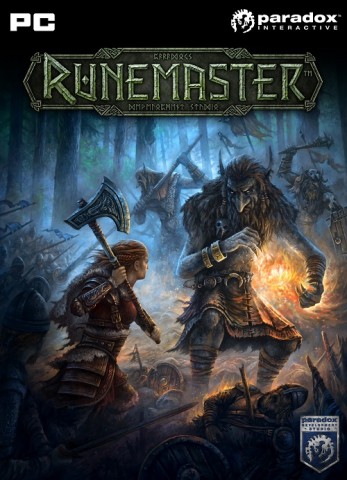 The Paradox Interactive Convention took place today in Miami where the publisher of all things grand announced two forthcoming games from Paradox Development Studio; the creators of Crusader Kings and Europa Universalis.
Contrary to the historic trend of their games, one of their new titles is Runemaster, an RPG set in a fantasy relam based on the rich traditions of Norse mythology. Procedural maps and quests ensure that no two playthroughs will be the same as each player is cast into the role of a unique champion of the time.
Players will be able to explore beautiful vistas through the six worlds of Norse myth and command troops in tactical combat, it looks like your standard isometric-style RPG, so we cannot wait to see what features await us in such a unique world.
"Creating an RPG is something new for Paradox Development Studio, and it's been a dream project we've wanted to undertake for a long time now," said Johan Andersson, Studio Manager at Paradox Development Studio. "We're always playing RPGs in our spare time and discovering new things we love about them as a game genre; it was only natural that sooner or later we'd have to design our own. Runemaster is the result, and we know our fans will love it."
Unfortunately few details have been given on the game other than the concept, hopefully we can expect a release date soon!