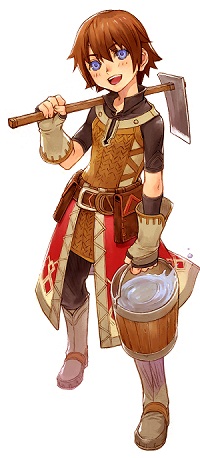 Rune Factory Frontier an exclusive to the Nintendo Wii, features beautiful graphics and utilises the Wii's controls to the fullest.
As well as being a beautiful game Rune Factory Frontier features an open-ended structure to the story and gameplay, allowing the player to choose what kind of game they wish to experience. With a choice from excelling in growing crops (our favourite here at Gamercast), helping the town expand, fighting monsters or of course our other favourite, picking the right girl and falling in love.
Rune Factory Frontier is out tomorrow April 1st, look out for most of this week's titles tomorrow, due to the bank holiday.
Expect to see a review soon, we can't wait to get our hands on it!