Rising Star Games have officially announced the release date of the newest Rune Factory title to grace the UK, Rune Factory 2: A Fantasy Harvest Moon. Rune Factory 2 like all previous Rune Factory titles takes the elements of Harvest Moon; the farming, relationships, cooking etc. and mixes them with RPG gameplay. Rune Factory 2 also boasts four dungeons for you to explore and have the time just fly by while you're trying to kill every monster in sight, and of course tame a monster or two to help you out on the farm.

"Rune Factory 2: A Fantasy Harvest Moon picks up where the last game finished," says Martin Defries, managing director, Rising Star Games. "It's full of farming, fighting and families - the winning Rune Factory combination that will have fans clamouring to get their hands on this."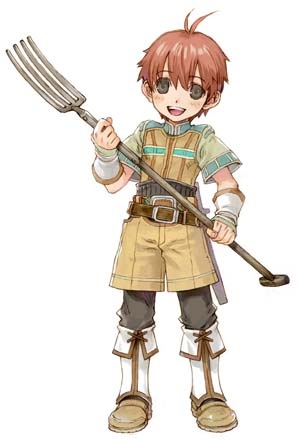 Once again our protagonist is struck with amnesia and finds himself in a town called Alvarna, Mana a friendly villager of course helps you get back on your feet with an empty plot and a host of basic tools. There will be over 12 potential wives living in the village which you can then develop relationships with; to see if you can hit it off, which can then lead to marriage followed by a child. However this Rune Factory is slightly different allowing you to play as your offspring, meaning the game allows you to play over two generations of your family.

Rune Factory 2: A Fantasy Harvest Moon is set to come out on the Nintendo DS on the 8th of October, we cannot wait to see how well the playing through generations works, and are eagerly awaiting it's release.