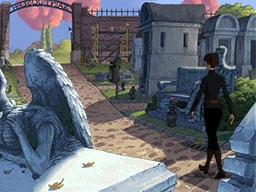 After Runaway 2: The Dream of the Turtle being released on Nintendo DS, and Nintendo Wii (in France only), it made sense to have plans to release the third game in the series Runaway 3: A Twist of Fate on DS as well. Which of course makes sense, and is being published by Focus Home Interactive and developed by Cyanide.
The Runaway series first debuted on the PC back in 2001, and was developed by Pendulo Studios, who are the core developer for the PC versions, being the native platform for the series, however the DS is a great way to expand their primarily PC audience.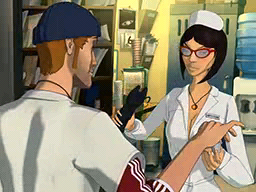 Like the previous Runaway games, they're an adventure game, with an in-depth story, full of twists and humour, some of which may be a tribute to films or other little facts. Being an adventure game of course it's not short of puzzles, which will make you scratch your head at the solution. It boasts highly detailed hand drawn sets, interesting characters and hilarious dialogue.
Of course this is excellent news with Runaway coming to the DS again, as there is a shortage of point and click adventure games on the handheld console they are best suited to. The two featured screenshots are exclusive DS screenshots, which is why sadly they're very small images.
Runaway "A Twist of Fate" is scheduled to be released in Europe this April on the Nintendo DS.