Kalypso Media have announced the first major add-on for their fantastic economic simulator Rise of Venice, the Beyond the Sea pack will take you to new distant lands to trade more luxurious goods to, whilst your schmooze around the heads of the council.
Beyond the Sea provides players with a whole new challenge by expanding the world with 13 cities to explore and trade with including the likes of Marseilles and Portugal. Not only that, but the expansion includes new residence missions and Doge tasks which will see your family playing a more significant role in your rise to power.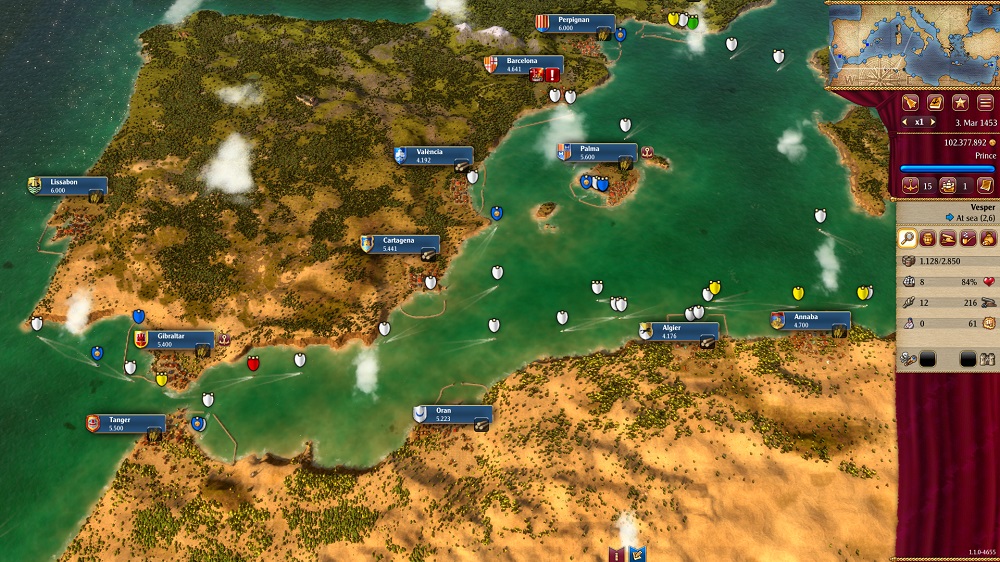 Rise of Venice starts the player out as a young merchant looking to pave his way to a trading empire during Renaissance era Venice, whilst you begin with a meagre group of trading ships, it won't be long until you've turned them into a mercantile fleet! Rise of Venice isn't all about the trading, and Renaissance Europe was ripe with political machinations that you will have to pay attention to if you wish to succeed.
In a story full of intrigue and treason in Venice you won't be alone; with your own family tree you can interact with family members, send them on missions and watch how your family grows as your trading empire expands across important cities such as Rome, Alexandria, Constantinople and Athens through production facilities and fleets.
The pack also comes with numerous improvements and optimisations based on player feedback, and the famous NAO ship class, the likes that Christopher Columbus discovered America in. Beyond the Sea will be available for download November 21st for Windows PC from Steam and other digital distribution sites for £14.99.