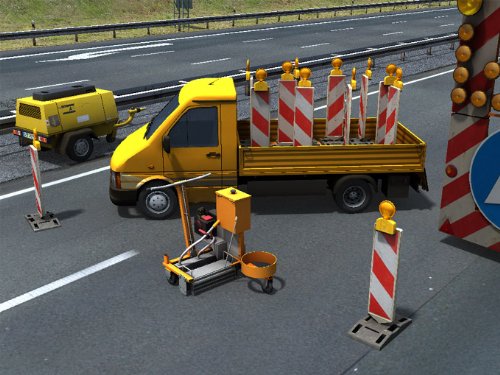 Possibly the closest iteration of a game of road construction would be; "I am on the road crew. This is my stop sign", Road Construction workers tend to be working against you in most games, if they aren't blocking the next island in Grand Theft Auto then the 'road crew' are generally just getting in your way as a player.
Excalibur Publishing have announced that they will be showing our fellow road construction workers in a new, much more appreciative light in Road Construction Simulator. After all, they keep the world's traffic flowing, dedicating their working year to repairing and constructing road networks in all weather. You'll have to show just as much dedication in Road Construction Simulator as you repair country lanes, construct huge motorways and put your engineering skills to the test in this latest simulation title.
The tools of your trade will be at your disposal as you lay out traffic cones, punch through concrete with your pneumatic drill, level your roads with the asphalt planer and steamroller, and even mark the lines on your spectacularly built road. Road Construction Simulator sees release March 11th for Windows, for further information and pre-orders head to Excalibur's Website.